Even though the pandemic is preventing us from having a face-to-face commencement this spring, that doesn't mean we won't celebrate our graduates' accomplishments. Our online graduation celebration is available below.
Complete list of 2020 graduates with a link to their own personalized video
Graduation Central
Everything you need to know about the exciting transition from student to graduate.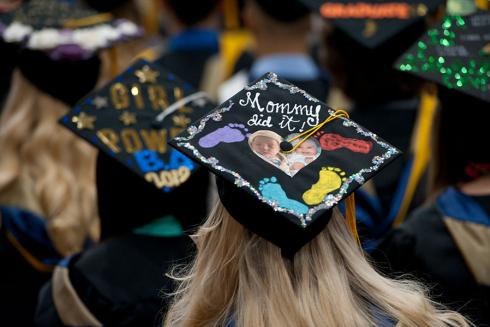 Important Information for Graduates:
Content
For graduates receiving the A.S. degree in nursing, Our pinning ceremony will be held at TBD. Photos of the ceremony will be  available on our Facebook page. You may also watch a video of the ceremony on our YouTube channel.