The ACTC has moved online.
To make an appointment:
Make a tutoring appointment via Navigate Student
Prior to your appointment time, be sure you have Zoom (https://pitt.zoom.us/)
Your peer tutor will send you a Zoom meeting invitation prior to the appointment
If you are unable to access Zoom, please reply back to your tutor to let them know your tutoring preference (phone call, Skype for Business, email)
Questions or Concerns? Contact: Jean Barnard, Coordinator of the ACTC, jab@pitt.edu
Want to do better in a class? Learn to study smarter not harder? Take better notes in class? The Academic Coaching and Tutoring Center can help. It's open to students of all cultures, abilities, backgrounds and identities. And, it's free.
We provide:
Individual tutoring, drop-in sessions, and review sessions

You can receive tutoring from a fellow student who exceled in the course(s) you are requesting.
Peer tutors help fellow students develop the skills they need to succeed as independent learners. They model effective strategies and methods for approaching challenging course material.

Academic coaching and workshops

We will get to know your learning styles, study habits, and difficulties so we can help you succeed. 
We will also assist you in enhancing your academic skills and help you build your confidence and connect you to valuable resources.
You will learn motivation, discipline, transition, communication, study and test-taking strategies, and time and energy management.
The ACTC is located on the 2nd Floor of the Hanley Library in Room 249 or contact us at 814-362-5117.
The ACTC is open Monday through Thursday 9 am – 7 pm and Friday 9 am – 5 pm.
Academic Resources
Content
Did you know that for every one hour of class you should spend two to three hours outside of class reading and studying? Try planning out your time using one or two of these worksheets.
Become a Peer Tutor
Peer Tutors at Pitt-Bradford are leaders and role-models. They serve the Academic Coaching and Tutoring Center by providing their peers tutoring in subjects they excel in. Tutors are not the experts and do not replace time in the classroom or faculty office hours. Tutors engage students in discussions that help students clarify problems, help with test-prep, study strategies, time-management, and offer a variety of strategies to maintain academic success.
Content
Peer tutors have a strong academic record with a cumulative GPA of at least a 3.0 and a B+ or higher in the courses they tutor. They need two (2) positive faculty reference forms. Peer tutors need effective interpersonal and communication skills, including a positive attitude, empathy, patience, and a strong commitment to helping students succeed academically.
Content
Peer tutors receive valuable leadership experience in providing academic experience to their peers. They are also able to enhance their own subject knowledge and build a relationship with their professors. Peer tutors are trained and certified through the International College Reading and Learning Association (CRLA). We encourage our peer tutors to go beyond the required basic level of training to complete the advanced and master levels through the CRLA program.
Content
To apply to be a peer tutor, please look at Talent Center, https://www.join.pitt.edu/, and see if there are any open positions or contact the coordinator of the ACTC.
Pitt-Bradford also offers academic support services specific to writing in the Writing Center and mathematics in the Math Center.
Our Staff:
Directory View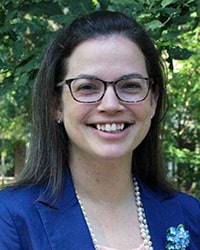 Academic Coaching and Tutoring Center Coordinator
Academic Coaching and Tutoring Center
Email: jab@pitt.edu
Phone: 814-362-7674
Location: 224B Hanley Library