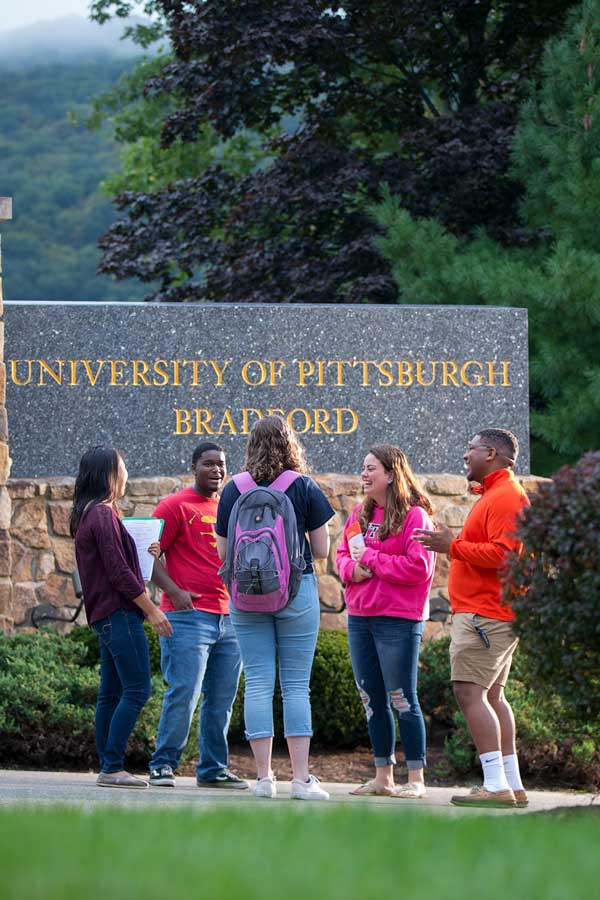 Visit Campus
We're happy to connect with you in whatever way you're most comfortable.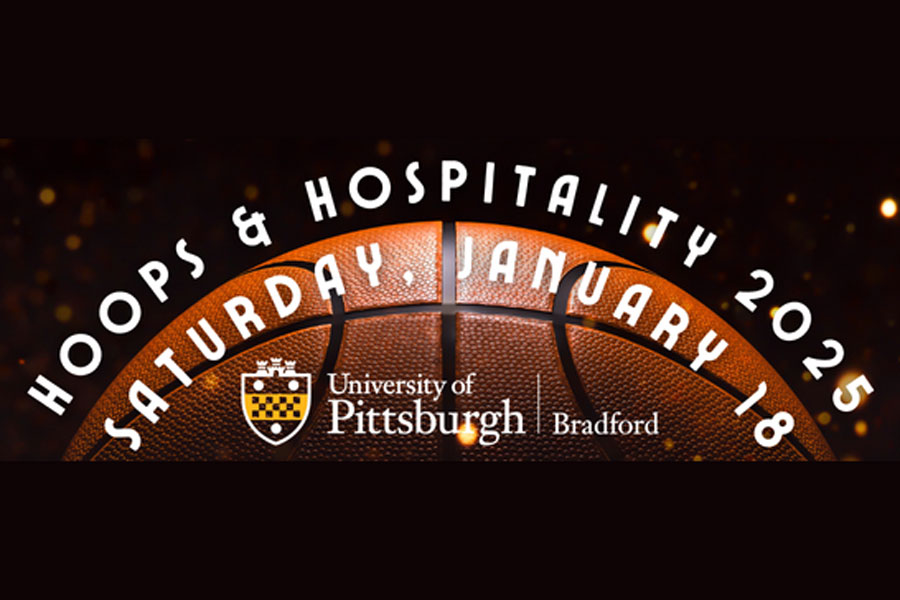 Cheer on the Panthers 
on January 29, 2022 as they host a doubleheader basketball game against Penn State Altoona in the KOA Arena in the Richard E. & Ruth McDowell Sport & Fitness Center. Join us for an information session at 12:15 p.m. followed by a tour of campus with our Student Ambassadors. Warm up between the games with Panther chili and other snacks during an exclusive reception just for you. Reserve your tickets for the game and the reception by registering today.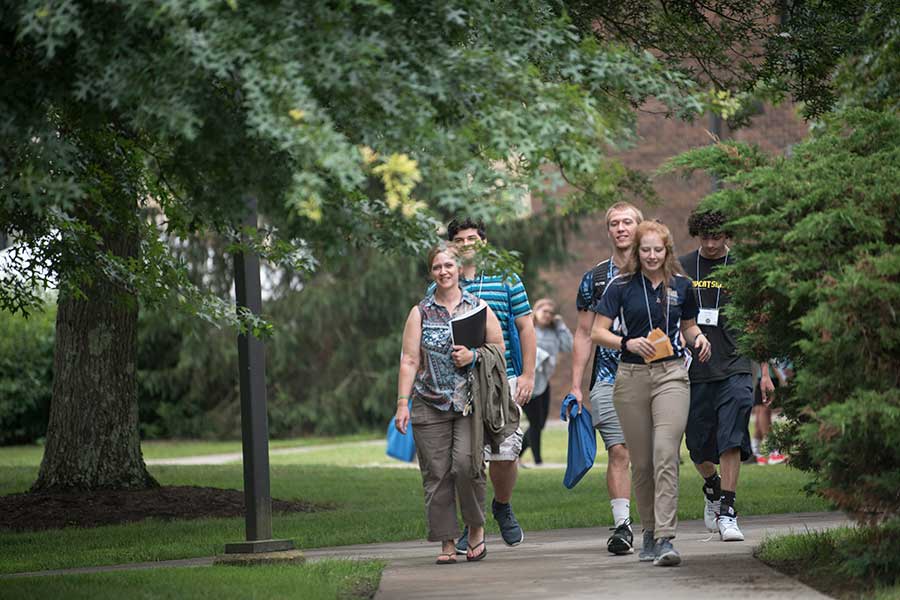 Daily On Campus Visits
Campus visits are opportunities to visit campus in small groups, meet with an admissions counselor and take a personal tour of campus. These appointments are offered on a limited basis in accordance with University policies regarding COVID-19 safety protocol. Appointments must be scheduled and drop-in visits are not permitted. Appointments are available in the morning and afternoon most weekdays through December 2021 and includes complimentary lunch or dinner.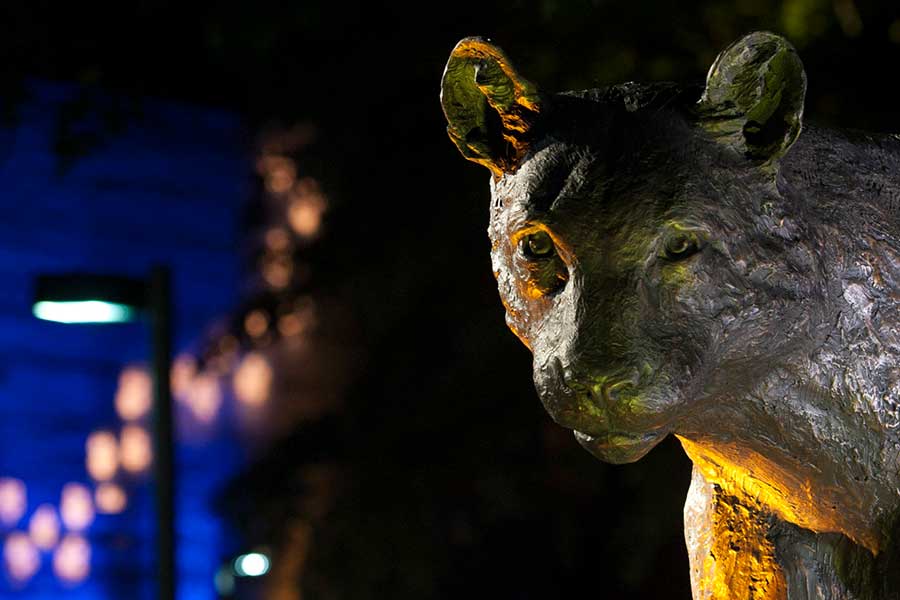 Twilight Tour Tuesday
Join us on Tuesday evenings for a twilight tour of campus and complimentary dinner in the dining room. This is a unique and beautiful time to see campus. A brief admissions presentation begins promptly at 5:30 p.m. with dinner following afterward in the dining room. Around 6:30 p.m. your tour of campus begins and will include all major academic buildings and our main sports facility. Your admissions counselor/tour guide will be able to field your questions as you walk. Student residence halls are not available for tours due to COVID-19 restrictions and safety of our students, but details and a virtual tour of housing will be provided during the initial presentation.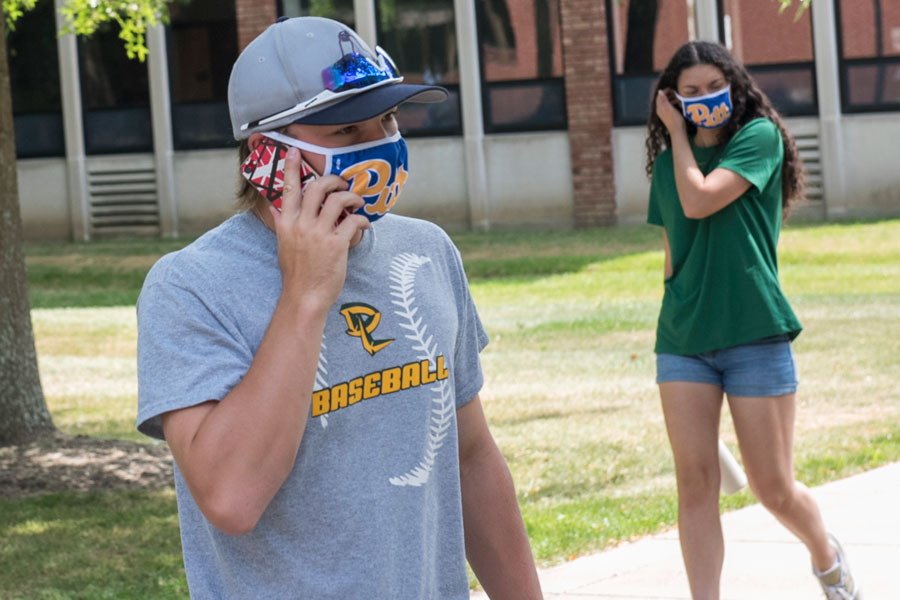 Admissions Counselor Calls
We want you to have flexibility in connecting with us. These 30 minute phone calls are your chance to talk about the important questions you may have about Pitt-Bradford and to learn more about what makes our campus so special. Register for a day and time and one of our counselors will call the phone number provided during your registration and have a conversation that gets you the answers to your specific questions.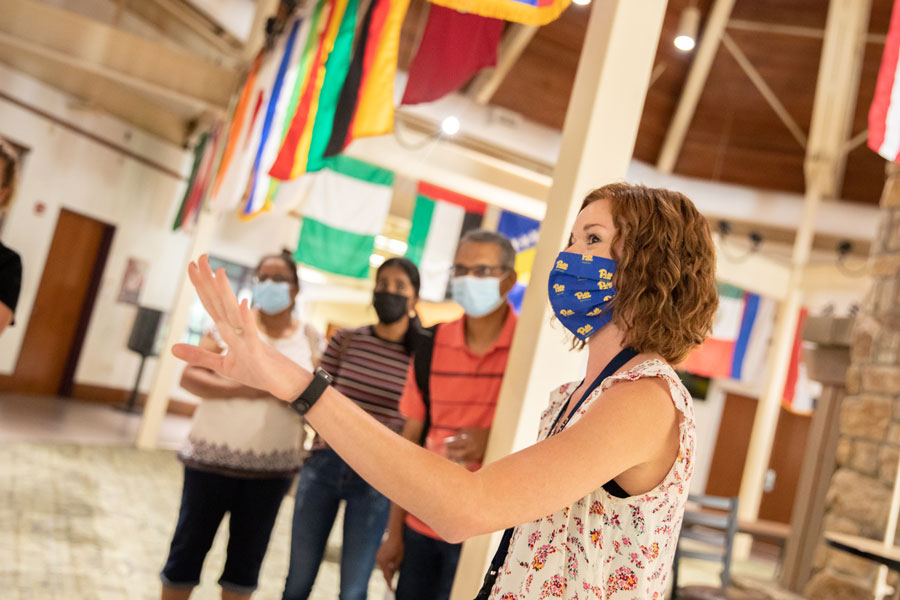 First Fridays
First Friday events are small group visit events that include a presentation from the Admissions staff and tour of campus.
Campus housing is presented virtually due to COVID-19 limitations. All First Friday events begin at 10 a.m. and lasts approximately 90 minutes. At the conclusion of the program you are welcome to join us for a complimentary lunch in the dining hall.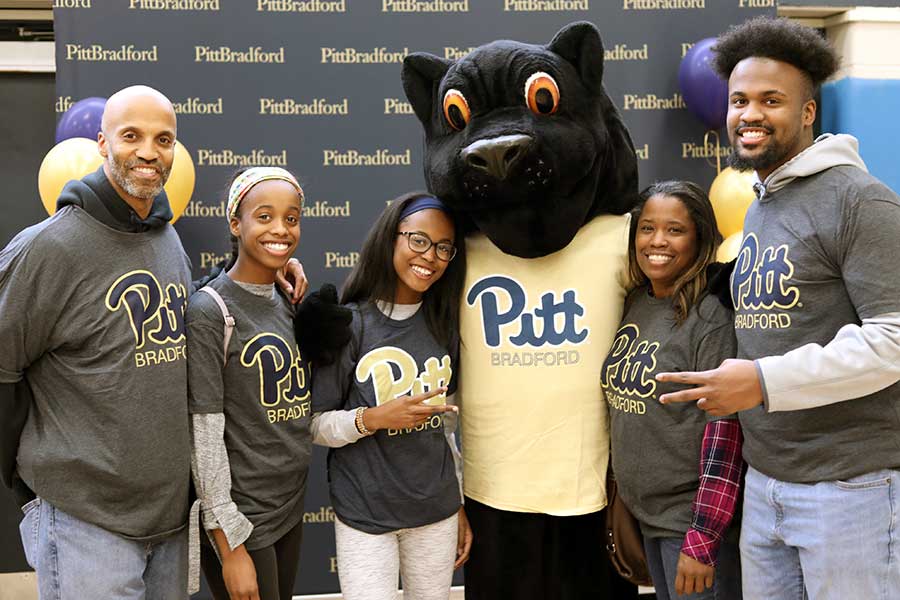 Experience our Open House right here online – anytime!
View the topics that interest you.
If you like what you see and hear and have more questions – reach out and we will be glad to help.
admissions@upb.pitt.edu
Virtual tour
The best way to experience our campus is in person. The second-best way is to take our virtual tour. If you have any questions or need more information, give us a call at 1-800-872-1787 or send us an email.
Flip through our brochures.