We're committed to providing equal opportunities to academically qualified students with disabilities. We want you to be part of the university experience as much as is possible. Disability Resources and Services (DRS) shares with you the responsibility to create equal access so you can achieve your academic goals. If you are a student with a diagnosed learning, psychiatric, or medical disability, you may be eligible for services.
Once you have been admitted, follow these steps to register with DRS:
Submit documentation of your disability based on the documentation guidelines and submit this application for services.
You may deliver it in person to Commons Building, Student Affairs Suite - Room 221, fax it to 814-362-7518, or mail it to the DRS Office at:
Disability Resources and Services
300 Campus Drive
Bradford, PA 16701
Set up an appointment with Carma Horner, our DRS coordinator, for an initial review of documentation. At this meeting, you will be able to discuss your documentation, needs and educational goals. Carma will work with you to determine the most appropriate academic accommodations for your needs. Please meet regularly with Carma to review the effectiveness of the services you're receiving, update information, or discuss changes in service.
Services include but are not limited to academic or special housing accommodations. It is important to contact the office before the start of the semester for which you are applying for admission so that the process for requesting services can begin before you arrive.
---
Once you have registered with DRS for the term, distributed your "Notification of Request for Accommodations" memo to your instructor, and discussed taking your examination in the DRS with your instructor, you may complete and submit this form to schedule an examination.
If you have additional questions or specific disability-related needs, contact Carma directly by phone at 814-362-7609 or e-mail at clh71@pitt.edu.
Office location and hours:
Commons Building, Student Affairs Suite, Room 221
Monday – Friday, 8:30 am to 5:00 pm
Phone: (814) 362-7609
Fax: (814) 362-7518
Directory View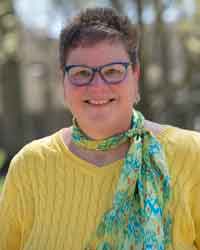 Disability Resources and Services Coordinator
Disability Resources and Services
Email: clh71@pitt.edu
Phone: 814-362-7609
Location: 221 Frame-Westerberg Commons