We know this is an especially difficult time and we are here to help. Please see information below regarding available resources and counseling service options. You can reach our office by calling 814.362.5272 to schedule an initial phone consultation with one of our therapists. Regular office hours are Monday – Friday from 8:30 am – 5 pm.

If you are currently experiencing an emergency and are concerned for your safety or the safety of another student, the following resources are available 24/7:
Contact Campus Police at 814-368-3211 from any phone or 10333 from a campus phone
Call Crisis Intervention at The Guidance Center at 814-362-4623 or 1-800-459-6568
Go to the emergency room of Bradford Regional Medical Center or nearest hospital
Call the University of Pittsburgh University Counseling Center (Oakland) crisis support line at 412-648-7930 
Reach out to the Crisis Text Line – text HELP to 741.741
Reach out to the National Suicide Prevention Lifeline – call 1.800.273.8255
Connecting to Help
Counseling Services offers a range of services to help you get support you're seeking, feel less alone, cope more effectively, heal emotional wounds, improve relationships, engage in your academics and college life, and feel more like yourself. Most students take advantage of a combination of these resources, and a Therapist is happy to help you figure out the plan that feels right to you.
Content
University Counseling Center in Oakland offers virtual counseling sessions Monday through Friday from 9 am - 4 pm.
To make an appointment: Call 412-648-7930
You will be asked if this is a crisis or urgent situation, then sent some electronic forms to complete. These include the CCAPS assessment, informed consent, a student information form and a "How can we help?" form. These should only take a few minutes to complete.
Once the forms are completed, a counselor is assigned and reaches out within 5-10 minutes. After talking with you briefly, the counselor can provide an approximately 45-minute virtual session right then.
If you don't get a chance to complete the forms within a pre-set amount of time (a couple of hours), UCC cancels the appointment, but will follow up with you to check on you.
Content
Virtual workshops on a variety of topics are offered by staff at the Pitt-Oakland University Counseling Services and open to all students in the University of Pittsburgh system.
Content
Confidential and anonymous screening for a range of mental health conditions including depression and bipolar disorder, anxiety, PTSD, substance use disorders, eating disorders, gambling problems and overall well-being. Each screening takes approximately five minutes to complete and results may be printed if you would like to take them to a counselor at Pitt-Bradford or elsewhere for further evaluation or treatment.
Content
TAO is a private online library of engaging, interactive programs to learn life skills and to help you bounce back from disappointments or stumbling blocks in life. As you watch videos and engage with our interactive components, you'll gain the knowledge, self-awareness, and skills you need to achieve your goals. You can complete TAO at your own pace, whether that's just one session a day, or perhaps two whole modules. It's entirely up to you!
Content
Individual mental health care with a PA licensed therapist from Pitt-Bradford for HIPPA compliant telehealth. Please call Counseling Services at 814.362.5272 to arrange a consultation.
We do not schedule appointments via email and cannot guarantee the confidentiality of information sent via email. Please call us!
Counseling Services does not provide disability accommodations or recommendations for accommodations. Please visit the Office of Disability Resources for more information about securing academic or residential accommodations.
Staff
Directory View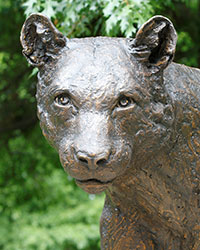 Administrative Assistant
Health Services
Counseling Services
Student Affairs
Email: kdk45@pitt.edu
Phone: 814-362-5272
Location: 226 Frame-Westerberg Commons