We are committed to a sustainable, welcoming, diversity-friendly campus and surrounding community. We work together to promote a campus and community climate that welcomes all manifestations of diversity among students, staff, faculty, alumni and visitors to our campus. We hope to create and sustain a climate that will enable every single member of our university community to feel safe, valued and respected.
"Create a diverse community of scholars" is a major goal of our Strategic Plan for 2015-2020. This includes creating a mutually respectful, enterprising, and intellectually curious community of students, faculty, and staff who value and embrace diversity in all of its forms, manifestations, and expressions.
The specific initiatives are:
Ensure that applicant pools for faculty/ staff vacancies contain adequate proportions of individuals from underrepresented groups.
Expand student recruitment in secondary and tertiary markets and beyond to ensure that students from underrepresented groups apply and matriculate at Pitt-Bradford.
Deepen our approach to diversity by developing richer academic and student life programming.
Iterate change to President's Advisory Committee on Diversity and schedule at least one meeting each semester with the President.
Using a variety of data sources, determine whether the climate on our campus is welcoming or antagonistic to diversity (race, color, religion, national origin, ancestry, sex, age, marital status, familial status, sexual orientation, gender identity and expression, genetic information, disability or status as a veteran).
For more information about diversity and inclusion on our campus, please contact a member of the Diversity & Inclusion Committee:
Contact Person: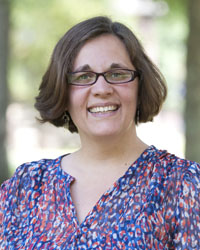 Director of History & Political Science
Division of Behavioral and Social Sciences
Email: hdevries@pitt.edu
Phone: 814-362-7586
Location: 217B Swarts Hall