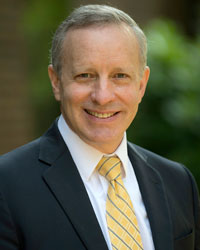 Pitt-Bradford is a vibrant and exciting place for our students, faculty, and staff. As a regional campus of the University of Pittsburgh, Pitt-Bradford offers the best of both worlds: connection to one of the finest research universities in the world, and immersion in a small college campus. Pitt-Bradford is one of the best investments a student can make.
National publications such as The Princeton Review and the Colleges of Distinction agree, recognizing Pitt-Bradford for its close-knit, supportive and inclusive campus environment; amount of financial aid awarded; and real-world, hands-on opportunities available to students.
Pitt-Bradford offers an outstanding array of academic programs in a wide range of fields, including biology, broadcast communications, computer information systems and technology, criminal justice, education, nursing, and psychology. A signature quality of the Pitt-Bradford experience is the accessibility of our faculty and ensuing high quality of interaction between faculty and students.
Our faculty are strongly committed to a learning model that involves students in undergraduate research and real-world learning experiences, such as examining the antibacterial properties of honey, solving mock crimes in our Crime Scene Investigation House, and developing virtual reality projects. The results speak for themselves: 93 percent of Pitt-Bradford graduates are employed in their field of study or in graduate programs.
Visitors immediately notice the natural beauty of our campus. Pitt-Bradford is surrounded by scenic hills just a stone's throw from the Allegheny National Forest, which provides our students with unique outdoor academic and recreational opportunities. Our campus is also easy driving distance to Buffalo, Rochester, and Pittsburgh and their dynamic cultural, sports, and entertainment offerings.
I look forward to personally welcoming you to our campus.
Rick Esch
President, University of Pittsburgh at Bradford & Titusville