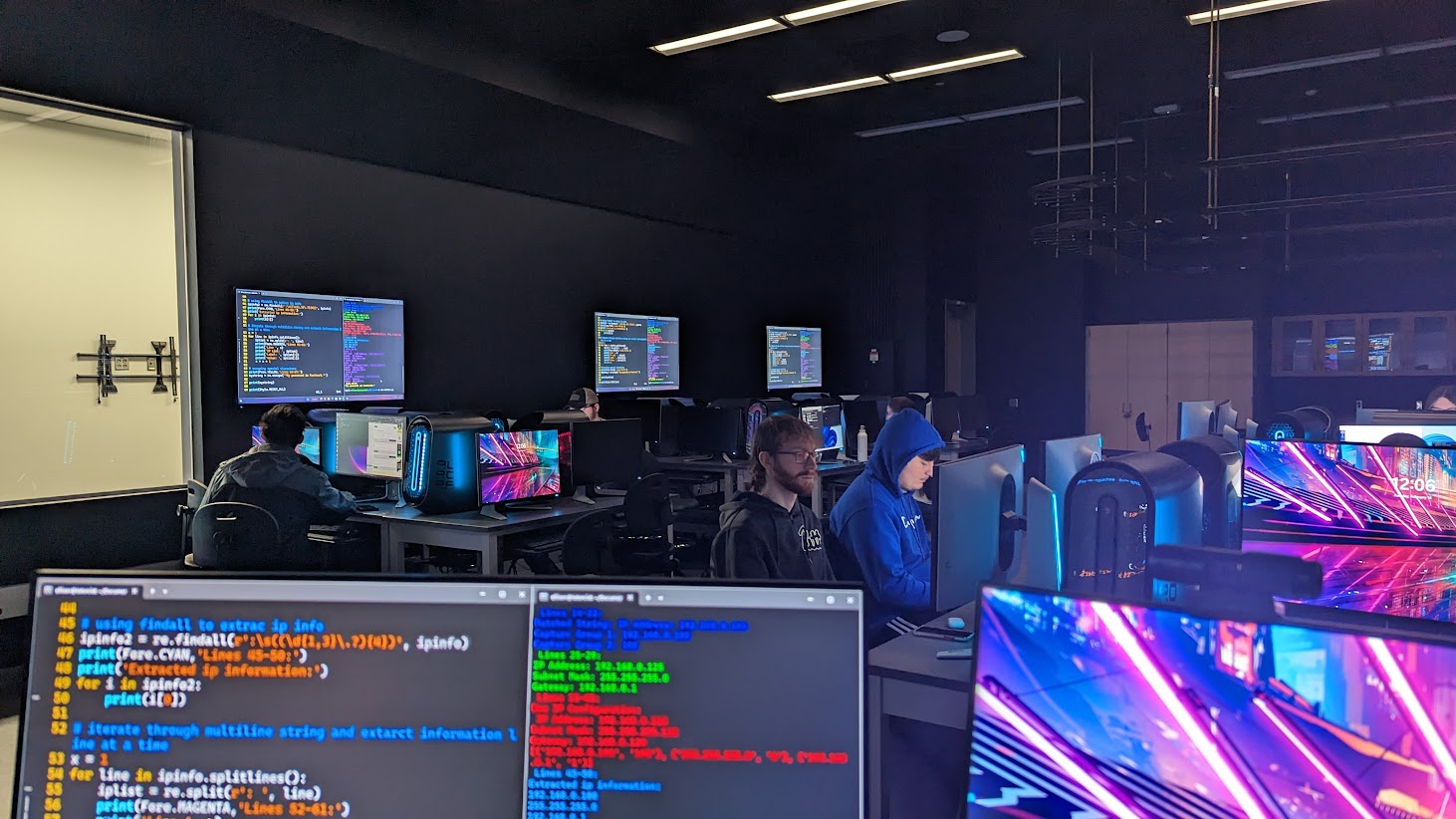 These unique spaces will occupy both floors:
Makerspace – This space features 3D printing and scanning for rapid prototyping. 
Student Innovation Project Lab – This lab allows students to become innovators in their fields by creating projects. Project development incorporates the knowledge and practical skills students are learning in their courses. 
Machine Shop – The shop is equipped with a computer-controlled plasma cutter, CNC milling machines and lathes, variable speed drill presses, band saws, machine presses, disc and belt grinders, welders, and rapid prototype machines.
Electronics Lab – This lab has bench space for soldering, function generators, analog and digital microcontrollers, spectrum analyzer, and oscilloscopes.
Fluid Mechanics Lab – This lab is equipped with a wind tunnel, a table-top fluid process automation system, a Rankine cycler and more.
Strengths of Materials Lab – In this lab, students will be able to test, measure, and destroy their creations by pulling, pushing, and hitting them with a compression/tension tester and a dynamic fatigue tester as well as test for impact, hardness and torque.
CIST Virtual Reality Lab – The lab is equipped with a presentation platform and specialized hardware and software to enable the creation, testing, and evaluation of immersive virtual reality and augmented reality applications.
Sensors and Automation Lab – Students have an opportunity to work with sensors and automation in this lab. The space offers programmable logic controllers, wireless sensing hardware, ultrasonic flaw detectors, and more. 
Project/Study Rooms – These rooms provide students from all majors with a space to learn, present, and brainstorm ideas. 
Computer Lab – This is a general computing lab for the purpose of teaching various courses that require the use of specialized software, digital media, and other desktop applications. The lab is open for student use when no classes are held in the room.
CIST Systems, Networks and Projects (SNAP Lab) – This lab is equipped with powerful desktop computers and a dedicated server room, which enable students to build computer servers, networking, and cybersecurity equipment in a simulated data center. 
Computer Information Systems and Technology Main Teaching Lab - This lab is equipped with powerful desktop computers for the purpose of teaching computer-related courses in programming, networking, database, and cybersecurity. 
Four General Classrooms – These classrooms are fully equipped with the latest technology to allow for blended learning and personalized instruction.