Senate President 2020-2022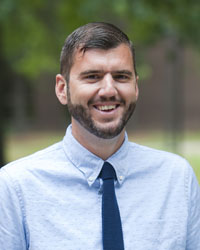 Associate Professor of Natural Sciences/Petroleum Technology
Division of Physical & Computational Sciences
Email: mmk230@pitt.edu
Phone: 814-362-5197
Location: 221A Swarts Hall
Senate Vice President 2020-2022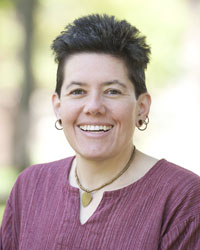 Associate Professor of Psychology
Division of Behavioral and Social Sciences
Email: kml2@pitt.edu
Phone: 814-362-7604
Location: 235C Swarts Hall
Senate Secretary 2018-20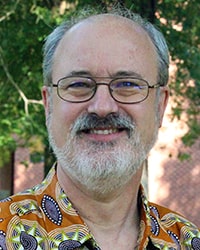 About Faculty Senate
As a full-time faculty member, you are automatically included in the Faculty Senate.
The Faculty Senate at the University of Pittsburgh at Bradford is an official body for shared governance. Through its various committees, it considers and makes recommendations concerning educational policies, strategic initiatives, computing plans, faculty welfare and many other issues that affect the faculty of Pitt-Bradford.
The Faculty Senate is governed by the Faculty Senate Council, which maintains communication with the administrative officers of Pitt-Bradford, the Staff Association, and the Student Government.
Faculty Senate Standing Committees
Committee Chairs (2021-2022)
Academic Integrity Board (AIB) – Dr. Tracee Howell
Academic Technology Committee (ATC) – T.B.D.
Educational Policies Committee (EPC) – Dr. Kira Leck
Faculty Development Committee (FDC) – T.B.D.
Faculty Welfare Committee (FW) – T.B.D.
Health & Safety Committee (H&S) – Dr. Daniel Sadowsky
Promotion & Renewal Committee (P&R) – Dr. Adam Cilli
Senate Council – Dr. Matthew Kropf
Student Affairs Committee (SA) – T.B.D.
Tenure Committee (T) – Dr. Mary Mulcahy
Faculty Representatives on University Committees
University Planning & Budget Committee (UPBC) – Dr. Jean Truman
University Senate Council – Dr. Adam Cilli
University Senate Tenure and Academic Freedom Committee - Dr. Don Ulin
Provost's Area Council on Undergraduate Programs (PACUP) - Dr. Don Ulin
University Faculty Assembly – Prof. Jeffrey Guterman
Senate Constitution and By-Laws
Faculty Senate President Duties