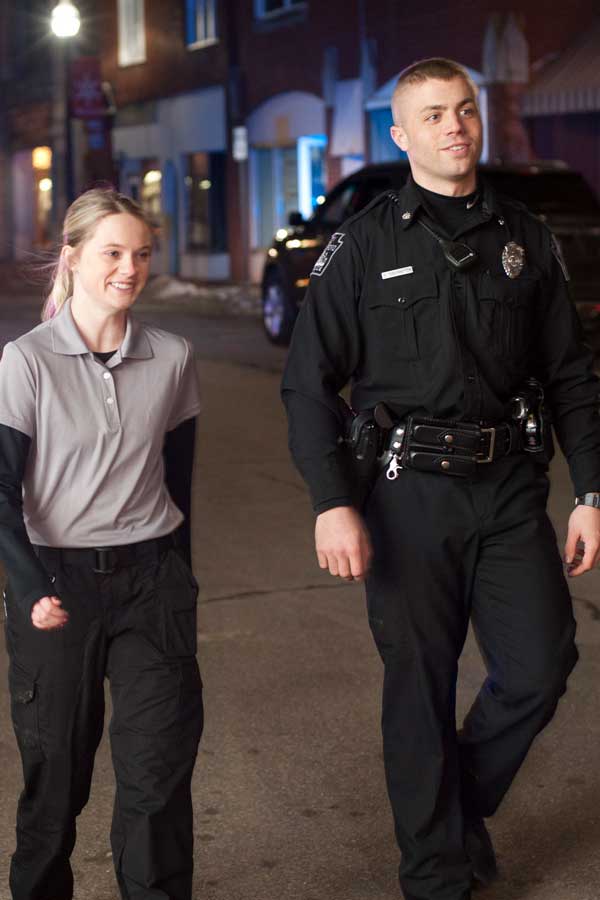 Criminal Justice - BA
Become part of our criminal justice system and provide safety and justice for everyone.
WHY STUDY CRIMINAL JUSTICE?
Get a broad-based understanding of the diverse nature of crime and justice and its relationship with society, with an emphasis on policing, courts and corrections. You'll be taught by professors who have worked in criminal investigations, adult probation, corrections, substance abuse and counseling, and juvenile delinquency.
WHAT WILL I LEARN?
You'll learn to work as a team and gain hands-on experience using some of the most technologically advanced criminal forensic equipment in the country in our Crime Scene Investigation House and Lab. In our CSI House, you'll learn how to secure, process and manage criminal investigations, determine probable cause, take latent fingerprints, document evidence, compare hair and fiber samples, cast tire and footprint impressions, write police reports and much more.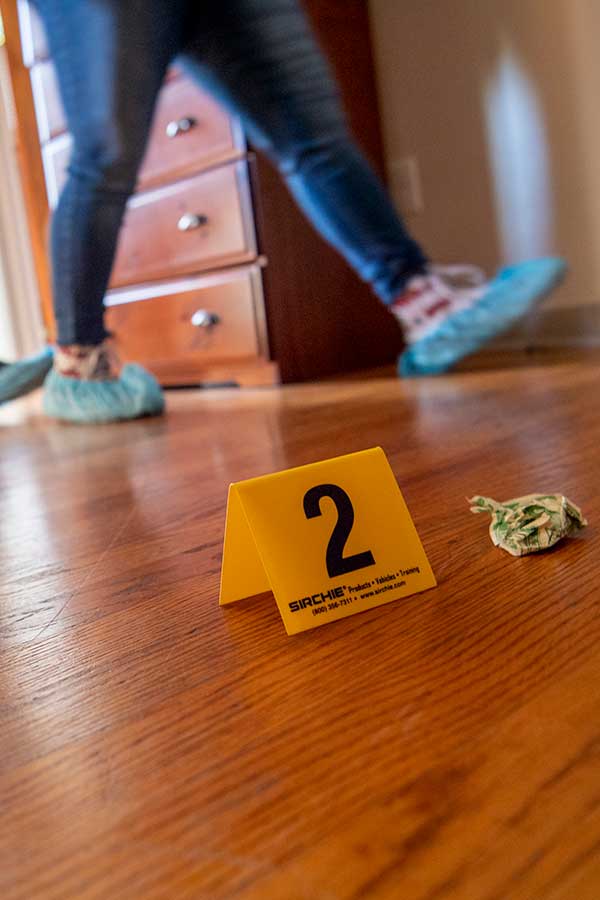 WHAT CAN I DO WITH A DEGREE IN CRIMINAL JUSTICE?
All of the experience you'll get will prepare you to perform this important work.
Job titles:
Police officer
U.S. Border agent
Correctional officer
State trooper
U.S. Immigration and Naturalization Service inspector
U.S. Alcohol, Tobacco and Firearm inspector
Criminologist
Customs patrol officer
Deputy U.S. Marshal
Fingerprint technician
U.S. Secret Service officer
Employers:
Police departments
State/federal government
Private businesses
Airports
Hospitals
Military
Public interest advocacy organizations
Featured Courses in This Program
ADMJ 0215

Course 1 Name

Law Enforcement Operations

Course 1 Description

This course covers all aspects of law enforcement and police operations. Students will learn about police organizational structures, patrol tactics, arrest procedures, police management, traffic operations, new law enforcement technology, and other topics relevant to modern law enforcement operations.

ADMJ 1355

Course 2 Name

Organized Crime In America

Course 2 Description

This course will provide a comprehensive understanding of organized criminal activity in the United States. The course will focus on theories and the evolution of traditional organized crime in America as well as attempt to examine the many new and emerging organized crime groups attempting to acquire a stronghold on domestic criminal enterprises. Rico and other law enforcement strategies used to combat organized crime will also be explored.

ADMJ 1415

Course 3 Name

Islam And Social Justice

Course 3 Description

This course is designed to provide students with a holistic understanding of Islam and its universal concept of social justice. This course will provide a historical, theoretical, analytical examination of Islam, and its continued evolution in the United States. Islamic faith, practice, customs, culture, society, economics, as well as discourse involving political violence will be explored. This course will also examine the relationship and challenges faced by law enforcement agencies and the Muslim-American community since the events of 9/11.

ADMJ 0235

Course 4 Name

Terrorism In A Post-9/11 World

Course 4 Description

This course will explore the global issue of terrorism in a post-9/11 world. It is designed to provide students, especially criminal justice professionals, with a holistic understanding of terrorism, and the major issues associated with responding to terrorist incidents. The course will also examine the challenges of investigating terrorist events, and the use of the patriot act in a democratic society.
I like that there are opportunities for growth and leadership. Ephraim Johnson '19, a police officer with Prince William County (VA) Police