Our campus hosted a variety of events to celebrate the contributions of women in America and across the world during Women's History Month, which is celebrated every year in March. This year's theme is "Women Providing Healing, Promoting Hope.
Masks are optional in all campus buildings at this time.
We hope to see you at some of the events listed below.
"Drawing on Identity Exhibition" by artist Christina M. Tedesco
Christina M. Tedesco draws on her personal identity. Her interest in the nature of the human form comes from living with cerebral palsy – a physical disability. Drawing on Identity is a survey show of the last 20 years of her work. Her work deals with the contrast between balance and imbalance, control and the lack thereof. She uses space, time and social settings. She uses color and line to show intensity, to explore how Dyslexia has shaped her unique two-point perspective, and share her perspective on her interactions with society with the audience.
"Influential Women" Posters Celebrating Women's History Month
These posters honoring influential women in history are designed by Graphic Design students Kameo Chambers, Wyatt Druckenmiller, Stephanie Eaton, Pressley Keane, Jordan Knight, Devin Moultrie, Christine Troll, and Amanda Van Houten.
Women's History Month Open-Mike Event
Writers! Actors! Poets! Singers and Musicians! Performance Artistes of all kinds! Shared and celebrated the voices, experiences, and stories of how people who identify as female/female presenting and those who love them provide healing and promoted hope for you and your life!
"Be a LeadHER workshop" by Dr. Amy Gresock and student Shakira Jackson
Come to a workshop where you will learn about innovative black women who have changed our lives, discuss beauty standards and stereotypes, and create a vision board where you will be inspired to build the LeadHER within yourself!
"Asexuality: Self-Definition and Why it Matters" Talk by Dr. Rebecca McHugh and Pitt-Bradford alumnus Cody Rupp
Using an open-ended survey, we examined how asexuals define their own sexual orientation in terms of interpersonal attraction, sexual behavior, and affiliation with other gender and sexual minorities. This talk will explore findings regarding self-definition, community inclusion, and struggles faced by aces in order to give voice to an often-overlooked microcommunity.
Women's Empowerment Photo Shoot
Dress up as Rosie the Riveter or Marie Curie at this fun photo shoot! There will be costumes representing famous women—dress up, take a picture, and then leave feeling empowered!
Women in Leadership Ball
The UPB Network of Enlightened Women presents the Women in Leadership Ball. Come out and celebrate students, faculty, and staff who have demonstrated distinguished leadership on campus! This event will include live performances such as music, comedy, speeches, and more, and the night will conclude with the UPB Network of Enlightened Women leadership ceremony.
"Can Women and Minorities Influence the Thoughts of White Men? Evidence of Group Effects in State High Courts" Talk by Pitt-Bradford alumnus and St. Bonaventure University professor Dr. Elizabeth Tillman
This talk will explore group decision making in state high courts of last resort to see if white male judges can be influenced by their female and minority colleagues.
"Environmental Health Justice; Are Our Kids Still Being Exposed to Dangerous Levels of Lead?" talk by Dr. Carmen Dickinson-Copeland
The goal of this work is to decrease health disparities associated with sub-clinical lead exposure through the identification of molecular biomarkers and socioeconomic risk factors in children.
Screening of Encanto
Celebrate the strength, beauty, and warmth of women in this Disney smash hit! Bring a cozy blanket and your best singing voice.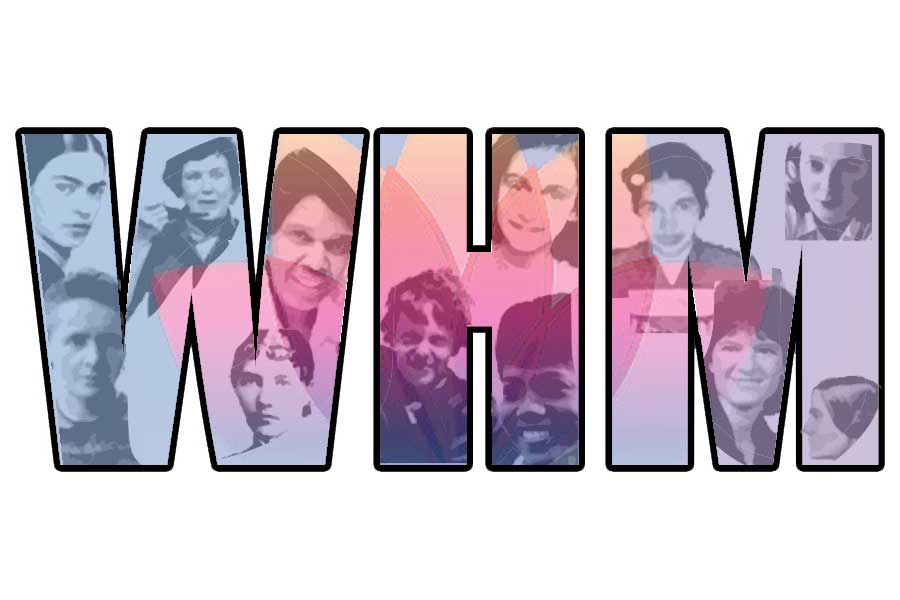 This year's Women's History Month events are sponsored by the Women's History Month Planning Committee; Gender, Sexuality, Women's Studies Program; Pitt-Bradford Arts; Division of Behavioral and Social Sciences; History/Political Science Program; Writing Program; Writing Center; Office of Diversity and Inclusion; Student Activities Council; Network of Enlightened Women; Art Club; and Graphic Design II Course.