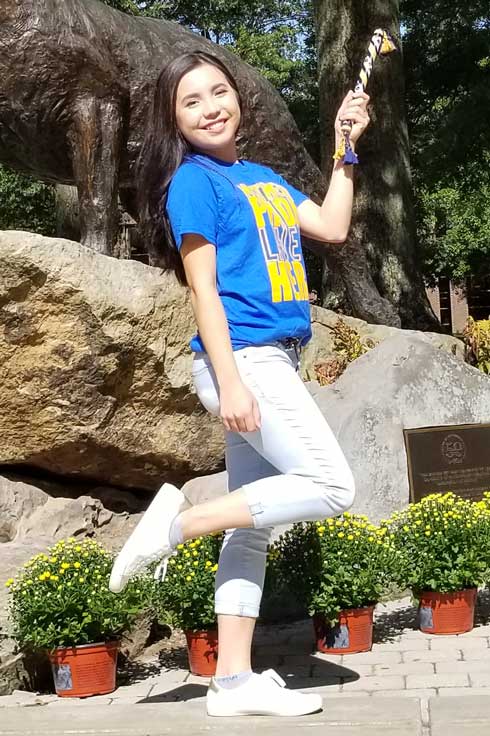 There's a good chance you could see Ezoza anywhere and everywhere on campus.
Residence halls? Yep, because she works as a Resident Advisor. At campus events? Definitely. During Alumni and Family Weekend, she volunteered at the downtown Pumpkin Fest and served as the student host of the Career Networking Luncheon since she's a member of the Student Alumni Association.
Even over the summer? You betcha. She was a freshman orientation counselor and was on campus in the summer to welcome new incoming students.
One of her favorite things about Pitt-Bradford is the different clubs and organizations on campus, from the Art Club to the Pep Band, the Criminal Justice Club to the Latino and Caribbean American Student Association, the EMS Club to the History and International Affairs Club, of which she is a member.
Being a student at Pitt-Bradford and active on campus has taught her important lessons.
I like best the tight-knit community. Everyone is nice.
"My Pitt-Bradford experience has affected me greatly on how I see the world and my growing education."
She's also learned the importance of helping others.  
"Being part of the Student Alumni Association, I will definitely be back to help incoming students."