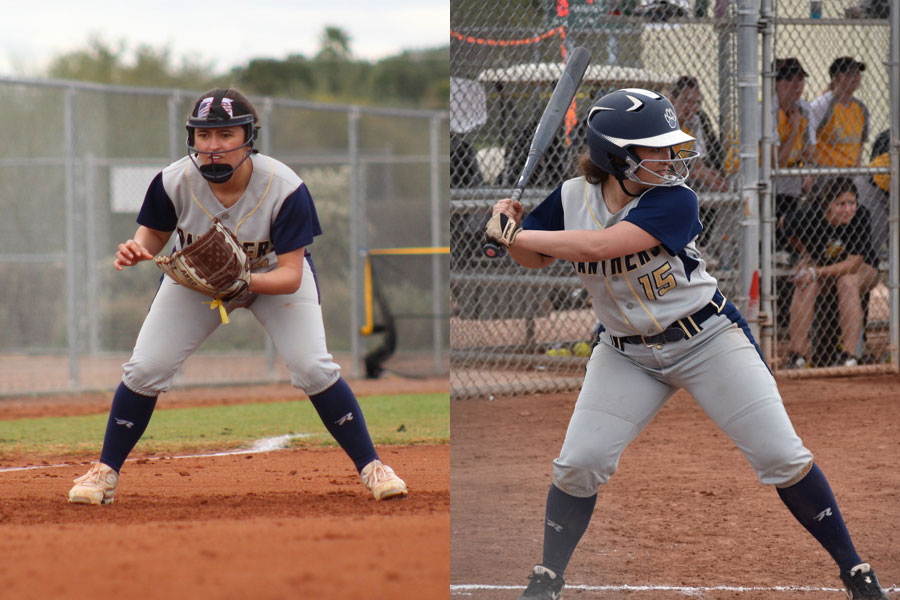 Twin sisters Bethany "Betty" and Sophia Fratercangelo have been teammates on and off the softball field since, well, birth.
When the time came for the sisters to pick a college, they did not intend to pick the same one. However, both felt that Pitt-Bradford was not only close to home – they're from Olean, N.Y., about 20 miles from campus -- but also felt like home.
"I really liked the small campus, and it was important that I was close to home," Betty said.  Sophia added, "It just felt like home, and I knew we would have numerous opportunities to succeed in all different aspects of the college experience."
Both sisters committed to the university and the softball program at the same time.
Since their arrival on campus, both have had great success on the field and in the classroom.
Betty was named to the All-AMCC Third Team in 2017, and Sophia was placed on the Second Team in 2019. They were both integral parts of the 2019 team that returned to the AMCC post season after a four-year absence. Betty's teammates also voted for her to represent them on the AMCC All-Sportsmanship team in her junior and senior seasons.
In the classroom, Betty and Sophia were not only named to the AMCC's Academic All-Conference teams in all four of their years, but they also received the conference's Peak Performer Award each year for maintaining a 3.5 grade point average.
Both sisters plan to be teachers. Betty is an early level education major. Sophia is studying health and physical education.
"Pitt-Bradford and the education programs give you countless opportunities to get into the field and interact with students, teachers and administrators," Betty said. "It will help make us better teachers right away as we will be very comfortable in the classroom setting."