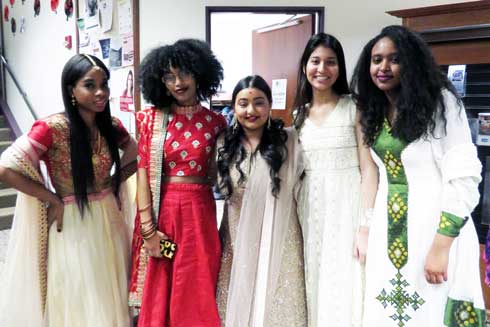 Anuja has learned that it's important to take advantage of the opportunities she's been given. For her, that means being actively involved on campus and off.
She is a member of the Asian Cultural Association, the Blue and Gold Society, a student leadership organization that assists at campus events; and is a VISA mentor, a group that helps international students adjust to campus.
I like how diverse our campus is and how accepting we are of others.
Anuja has volunteered in the community by serving meals to the less fortunate at the Friendship Table.
She also studied in Germany and worked as an intern at Lutheran Services of America.
All of those experiences have had a positive effect on her.
"I think it has made me more confident and helped me work on my strengths and weaknesses. It has helped me reach out to people and make a difference."