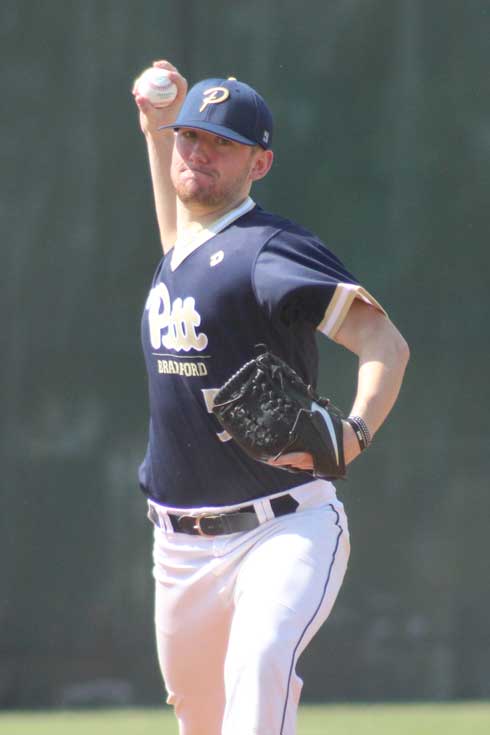 Andrew, a pitcher on the men's baseball team, says every day is a new challenge for a student-athlete. He wakes up every morning thinking, "How am I going to make myself better today to help out my team?"
His toughest challenge came before his sophomore year when he had knee surgery. It required him to transition from a middle infielder and pitcher to just a pitcher.
"Losing the entire off season was a challenge as I couldn't properly prepare myself for the season, but I knew I was going to give everything I had, and I ended up landing a spot in the starting rotation that year."
Andrew loves playing on the baseball team and has enjoyed the friendships he's made as a part of the team.
"There are so many great things about baseball. There's something special about a group of 35 guys all buying into a program."
Pitt-Bradford is a very diverse and close-knit community.
The team is tight. They spend a lot of time together. 
"It's a rare occasion when you don't see our team in a big group together. This team has brought me a lot of memories over the years, and I wouldn't trade the friendships the game has brought me for anything."
As much as he loves playing on the baseball team, Andrew knows academics comes first, and he's proud to be on the dean's list.
He's learned during his time at Pitt-Bradford that people are here to help.
"Everyone on this campus wants you to succeed, whether it be your coach or a professor, they're going to do anything they can to help you out."