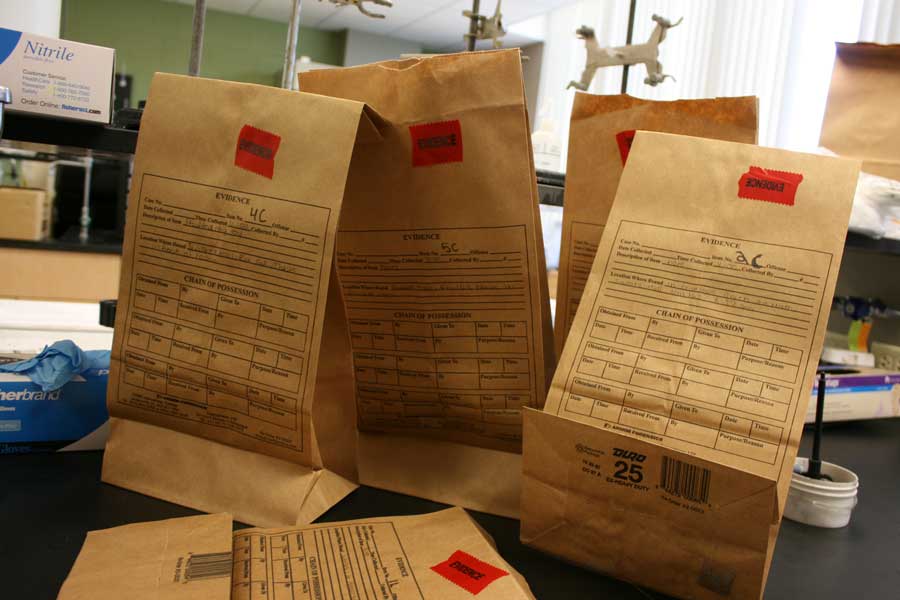 Summer camps are back at Pitt-Bradford with more than a dozen offerings in athletics, outdoors, STEM, ceramics and camping for children in kindergarten through 12th grade.
Camps take place June 5 through Aug. 5 and costs range from free wrestling prospect camp to $250 for a three-day canoe trip.   
Grades listed are for the fall of 2023. For more information or to register for camps visit upb.pitt.edu/summer, call Conference and Event Services at 814-362-5053 or email CampsUPB@pitt.edu. 
Athletics camps
Youth Baseball Clinic with head baseball coach Zach Foster, grades kindergarten through 6. 5 to 7 p.m. July 21 and 10 a.m. to noon July 22. $50 per player includes a T-shirt. Children will learn the fundamentals of baseball – hitting, fielding and base running – as well as time management, teamwork and living an active lifestyle.
Baseball Prospects Clinics with Foster, grades 9 through 12. 4 to 7 p.m. Aug. 4 and 10 a.m. to 1 p.m. Aug. 5. $100 per player includes a T-shirt. Players will discover the keys to the throwing program and the base of their pitching identity. They'll also identify whether they're a vertical or horizontal hip mover and learn to control the running game. The camp will include a tour of campus.
Youth Basketball Camp with head basketball coaches Jesse DeLoof and Kaserra Owens, grades 3 through 9. 9 a.m. to 4 p.m. July 16-20. $150 includes T-shirt. Players should pack their own lunches. Campers will develop skills, improve team play and gain an overall understanding of the game.
Soccer Camp with head soccer coaches Melissa Graham and Nate Whitehurst, grades 3 through 9. 9 a.m. to 4 p.m. June 12-15. $125 includes T-shirt. Students will learn the basic skills of soccer through drills and games.
Swim Camp with head swim coach Chelsea Schwab, grades 3-9. 9 a.m. to 4 p.m., July 17-20. $150 includes T-shirt. Sibling discount for two or more children, $125 per child. Designed for competitive swimmers and will focus on developing skills in all strokes, starts and turns, dryland training and team fun. Training will include large-group instruction, small-group skills and drills, individual technique video analysis and dryland skills development.
Junior Lifeguard Camp with head swim coach Chelsea Schwab, grades 6-9. 9 a.m. to 4 p.m., June 5-8. $150 includes T-shirt. Sibling discount for two or more children, $125 per child. This camp will prepare students for a full lifeguarding course when they turn 15 and help strengthen their swimming skills and endurance. Campers will learn how to rescue people from the water, administer CPR and use the AED, and help someone who is choking, work as a team, and remain calm and aid during an emergency.
Youth and Prospect Wrestling Camps with head wrestling coach Blake Heim and Atlantic Coast Conference NCAA Division I Champion Cole Matthews. Youth wrestlers grades 3-9. 10 a.m. to 4 p.m. June 7-9. $100 includes T-shirt. Campers will learn wrestling techniques and wrestle. Prospect camp grades 10-12. 10 a.m. to 1 p.m. June 10. Free. Prospects will take part in a two-hour practice and tour of campus.
Science, technology, engineering and math camps
Video Game Development with computer information systems and technology instructor Jeremy Callinan, grades 6-9. 9 a.m. to noon July 17, 19 and 21. $75 includes T-shirt. Get an introduction to the current game-development toolkits for PC, Sony PlayStation, Nintendo Switch and Xbox One. Use C Sharp and JavaScript to learn video game programming, game mechanics and coding for common game scenarios. Learn about 3D modeling and how it's created, game testing and how to publish a game for the public to download using Unity.
Virtual Reality World with computer information systems and technology instructor Jeremy Callinan, grades 6-9. 9 a.m. to noon July 10, 12 and 14. $75 includes T-shirt. Check out the Oculus Rift, HTC Vive, Valve Index, Nintendo Switch Labo, and more interactive augmented reality and virtual reality experiences. Experience VR/AR multiplayer games, art VR programs like Google Tilt Brush, and learn about creating games and environments using Unity and other popular technologies. Campers will also learn how to create your own VR apps and experience the VR world embracing the future digital space – the Metaverse!
Crime Scene Investigation – Help Solve Case 16701 with Dr. Robin Choo and Dr. Charles Choo, grades 7-9. 9 a.m. to 3 p.m. July 10-14. $110 includes T-shirt and lunch daily in the KOA Dining Room. Solve the disappearance of absent-minded, good-natured Prof. Smith. Learn how to investigate a crime scene: lift fingerprints, take shoe castings, study DNA fingerprinting, analyze blood splatter and more. Use chemistry, biology and physics to solve mini crimes along the way. Topics include forensic geology, anthropology, toxicology and entomology along with crime scene investigation.
Fun with Engineering Technology with Dr. Beth Rezaie, Dr. Michael Liu, Dr. Matt Kropf and Aaron Straus, grades 8 through 12. 9 a.m. to 3 p.m., June 26-30. $110 includes T-shirt. Learn about sustainability, get an introduction to design engineering and conduct experiments in Pitt-Bradford's new George B. Duke Engineering and Information Technologies Building.
Allegheny Institute of Natural History River Scholars with Dr. Ovidiu Frantescu, grades 9-12. 9 a.m. July 9 to noon July 12. $250 includes meals and T-shirt. This camp is for those who are interested in all aspects of the environment and earth sciences. Canoe down the Allegheny River each day and investigate, discuss and approach various topics of interest. The group will tent camp along the river and have evening educational activities.
Arts camp
Ceramics for Beginners with Kitty Moyer, grades 6-12. 1 to 3:30 p.m. June 12-22. $50 includes T-shirt. Learn how to work with clay through hand building techniques like coils, slabs and pinch pots. Beginners and more experienced artists welcome. Make mini monster planters and cups to take home.