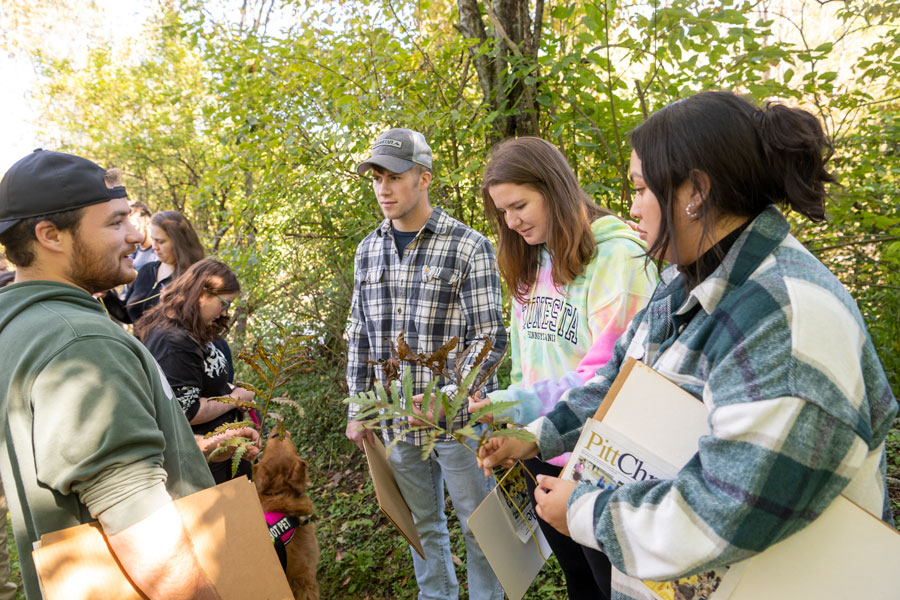 The University of Pittsburgh at Bradford is one of the nation's most environmentally responsible colleges, according to The Princeton Review®. 
The education services company features Pitt-Bradford in its online resource, The Princeton Review Guide to Green Colleges: 2023 Edition, published earlier this week. 
The Princeton Review chose the schools in the guide based on its survey of administrators at 713 colleges during the 2021-22 academic year and surveys of students attending the colleges. The company editors analyzed more than 25 survey data points to select the 455 schools chosen for the guide.
"Being environmentally responsible is so important to us at Pitt-Bradford," said Rick Esch, Pitt-Bradford's president, "that it continues to be a part of our strategic plan as one of our major goals. Over the years, we have made progress, and we look forward to launching additional initiatives to further enhance sustainability on our campus." 
The school profiles in The Princeton Review Guide to Green Colleges report on the colleges' uses of renewable energy, their recycling and conservation programs, the availability of environmental studies in their academic offerings, and their career guidance for green jobs. 
In its profile on Pitt-Bradford, The Princeton Review cites the university's sustainability committee, percentage of food budget spend on local and organic food (51%), transit passes and indoor, secure storage for bicycles.
Part of Pitt-Bradford's 481-acre campus is a wooded hillside used for hiking, mountain biking and student laboratories and research for students in its environmental science, environmental studies and biology programs.
Pitt-Bradford's academic programs also focus on energy efficiency with a new program in energy engineering technology to be housed in the new George B. Duke Engineering and Information Technologies Building opening in January. The new building will also be home to an existing program in energy science and technology and is being built to the U.S. Building Council's Leadership in Energy and Environmental Design silver-level certification standard. Once certified, the Duke Building will join Livingston Alexander House as the second LEED-certified building on campus and the third in McKean County. 
As part of meeting LEED standards, the university will install a new solar array atop the Duke Building next week that will be the largest solar array in the University of Pittsburgh system, which includes four other campuses. The Met-Ed/Penelec Sustainable Energy Fund awarded the university a $230,000 grant to pay for the array, which will produce about 113,000 kWh/year and include a building dashboard that will aid in community education and engagement.
The Princeton Review has published its Guide to Green Colleges annually since 2010. Pitt-Bradford last appeared on the list in 2016. The Princeton Review company is also known for its dozens of categories of college rankings in its book, The Best 388 Colleges, which also included Pitt-Bradford.
--30--