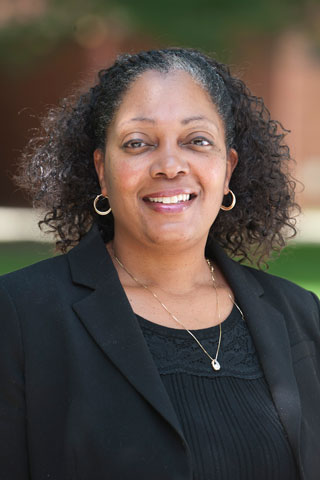 The University of Pittsburgh at Bradford has named Dr. Michele Cruse as its next vice president and dean of student affairs.
Previously, Cruse was the associate dean of student affairs and experiential education, a role she began in November, and has been an integral part of the team determining that students could safely return to campus in the fall and planning for their return.
In her new position, Cruse will oversee career, counseling and health services; new student orientation and first-year experience; residence life and housing; student engagement, leadership development and community engagement; and student care and conduct. She will also continue to serve as a member of the President's Cabinet.
"Since she joined us last fall, Michele has proven to be a strong, compassionate and transformative leader, whose priority is the students," said Dr. Catherine Koverola, Pitt-Bradford president. "During the spring semester, when we all left campus to work remotely, she worked tirelessly with others in Student Affairs to help our students with the transition and keep them engaged."
Cruse comes to Pitt-Bradford from Portland (Ore.) Community College, where she served as the dean of student development.
A native Pittsburgher, Cruse earned her bachelor's degree in public administration at the University of Pittsburgh, a master's degree at Portland State University and a doctorate in education at Oregon State University.
She has previously served as a director of TRIO Student Support Services at Portland Community College, led student accounts, and was an adjunct instructor. She has owned her own business and served as co-founder of an organization focused on workshops and education for community members, women, disenfranchised youth and those in alternative education.
Cruse said, "I am very honored to be here at Pitt-Bradford, empowering every student to succeed through meaningful and inclusive experiences. It's my ultimate goal to ensure that we provide students with a campus environment where every student feels valued, respected and that they belong here at Pitt-Bradford.
Cruse lives with her husband, Michael, in Allegany, N.Y., and enjoys creative cooking, tubing and traveling. She has three adult children who she says "are off doing amazing things."
Cruse takes over from interim vice president Dr. David Fitz, who has been leading the Student Affairs Office at Pitt-Bradford since Dr. Scott Kane resigned from the position in January.
--30--