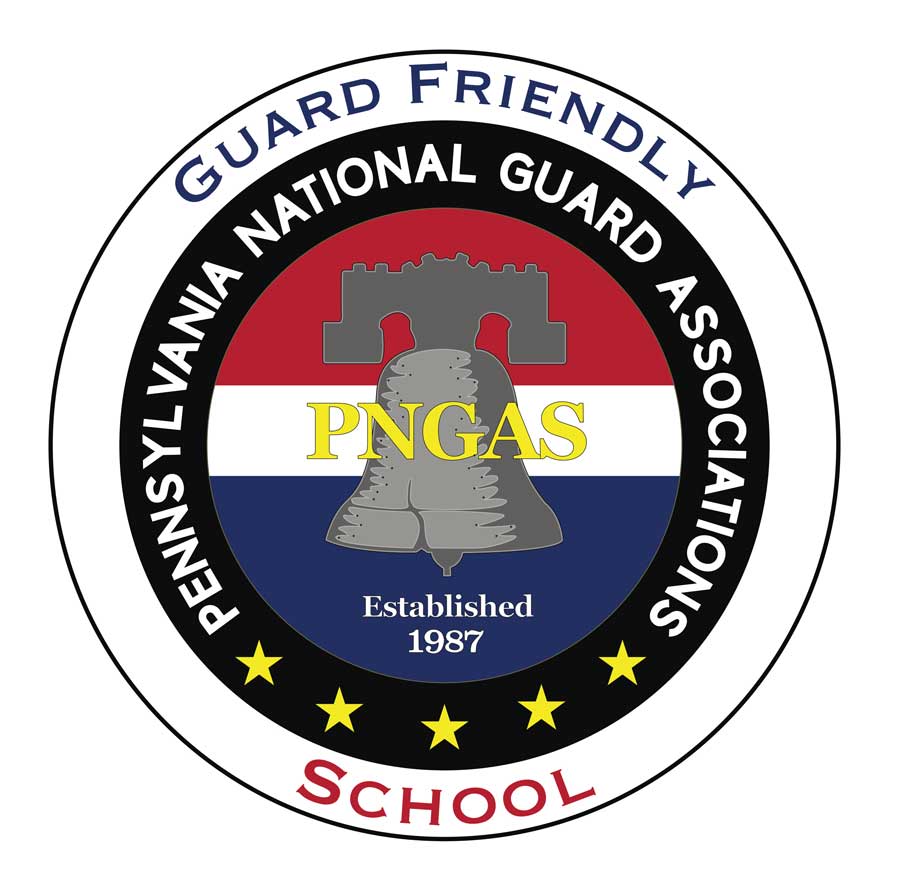 The University of Pittsburgh at Bradford has been named a 2022-23 PNGAS Guard-Friendly School by the Pennsylvania National Guard Association for supporting those students who are members of the Pennsylvania National Guard.   
Developed by the PNGAS Education Advisory Council, the PNGAS Guard-Friendly School program was designed to recognize high schools, colleges, universities, and trade schools that meet or exceed a set of standards for creating a supportive learning environment that assists members of the Pennsylvania Guard in pursuing post-secondary degrees and military service.   
These criteria include providing flexible scheduling options for National Guard members whose class availability may be disrupted due to the scheduling requirements of their Guard service, providing credit for prior learning via military training and experience in accordance with American Council on Education college credit recommendations, and offering training for school faculty and/or staff on how to support the specific needs of military and veteran students.    "
We greatly appreciate our students who are members of the National Guard and support and protect the people of Pennsylvania, and we want to do everything we can to support them," said Rick Esch, Pitt-Bradford president. "We are happy to be recognized as a PNGAS Guard-Friendly School, which indicates we are providing the kinds of support these students need."      
PNGAS seeks to grow the number of "PNGAS Guard–Friendly Schools" across the Commonwealth while increasing awareness of the best practices many schools use to enhance student recruitment and promotion of the Pennsylvania National Guard. PNGAS also seeks to promote the Education Assistance Program and the Military Family Education Program, the nation's largest tuition benefits, to students, faculty, parents, and administrators. 
For more information on how Pitt-Bradford serves members of the active-duty military, Reserves or National Guard, visit www.put.pitt.edu/veterans.
--30--