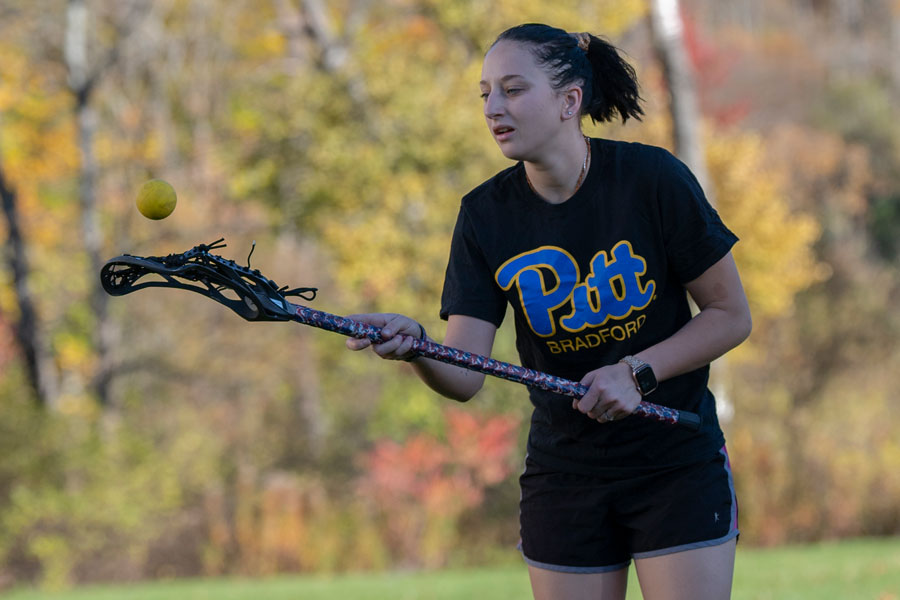 Pitt-Bradford has announced that it will add men's and women's lacrosse to its varsity sports program. They will be the first programs added since wrestling became a varsity sport offering in the 2018-19 academic year.
"We're looking forward to having lacrosse teams as well as a new turf facility, which will provide new and enhanced opportunities and facilities for our student-athletes as well as for our fans," said President Rick Esch.
The teams will compete in the NCAA with conference affiliations still to be finalized. The men's team will function as a club sport for the 2023-24 academic year and begin intercollegiate varsity competition in 2024-25. The women's team will function as a club team in 2024-25 and as a competing varsity team in 2025-26.
Athletic Director Bret Butler said, "Lacrosse is a growing sport that we believe will complement our current offerings while also giving us a new avenue for growth as a university and department. These programs will be a terrific addition to Pitt-Bradford Athletics, and we are very excited to get started."
Pitt-Bradford has begun a national search for the head coach for the men's programs with the aim to have a coach in place for the Spring 2023 semester. A search for the leader of the women's program is planned to be completed for the Spring 2024 semester.
The addition of the lacrosse programs will coincide with the completion of an artificial turf surface at the Kessel Athletic Complex. The new field will be used for competition by the lacrosse programs, as well as the men's and women's soccer programs. It is scheduled to be completed by the Fall 2023 athletic season.
Pitt-Bradford currently offers 14 intercollegiate sports and three club sports. The University sponsors baseball, softball, men's and women's basketball, men's and women's soccer, men's and women's swimming, men's and women's tennis, men's wrestling, men's golf, women's bowling, and women's volleyball in NCAA competition.