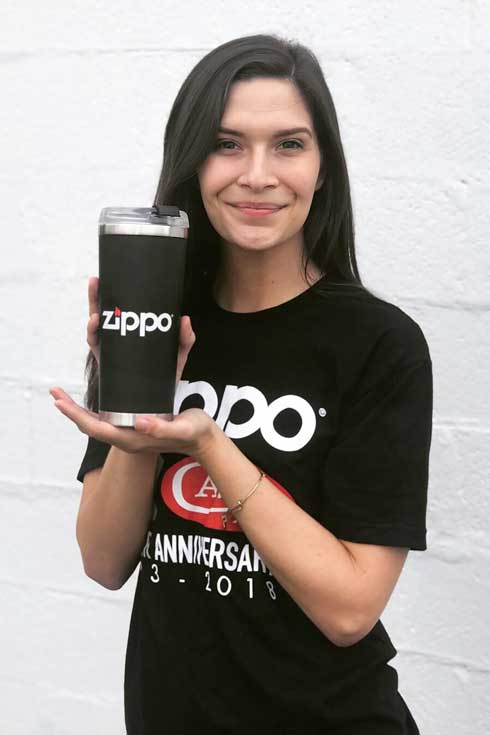 Bri didn't get a chance to relax the day after graduating from Pitt-Bradford. The next day, she got her first job, communications and media coordinator with the Allegheny National Forest Visitors Bureau. Now, she's the social media strategist at Zippo Manufacturing Co.
How did she get a job so quickly? She had gotten lots of hands-on experience as a student.
"The hospitality program requires 800 hours of hands-on experience. Having this real-world experience added to my resume and made me a stronger candidate for jobs."
She and her classmates developed marketing plans for local businesses; attended the HX: The Hotel Experience, where she networked with leaders in the hospitality industry; and took class trips to several places, including Holiday Valley Ski Resort and The Lodge at Glendorn.
Bri also credits Jennifer Forney, her hospitality management professor, for helping her find a job so quickly.
"She knew my passion for the Bradford area."
The sense of community and belonging at Pitt-Bradford goes beyond.