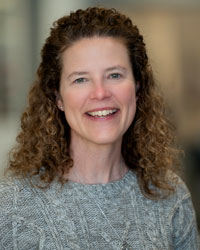 Short Bio
As manager of donor services, Joelle is responsible for managing the endowment and scholarship stewardship program. She sends reports to donors and staff members showing the status of endowed funds at Pitt-Bradford. Joelle assists donors with setting up their endowed funds and coordinates a thank you letter program, where student recipients of the scholarships send thank you letters to the donors. In addition, she plans and manages special events such as the Leadership Donor Reception and the Donor Scholarship Event.
After graduating from Penn State, Joelle began her career as a program coordinator for Big Brothers Big Sisters of McKean County. She started at Pitt-Bradford in 2007.
In her spare time, she enjoys spending time with her husband, reading, baking, walking her dog, and spending time with her Little Sister through the Big Brothers Big Sisters program.
Joelle Warner can be reached by email at jaw104@pitt.edu or by phone at (814) 362-5091.