Welcome to Career Services!
Our Center provides services and resources to support professional growth and skill development for UPB students. We partner with you from your first step on campus to graduation day, helping you grow and find your passion so you can fulfill your purpose. We do this through individualized career counseling, experiential learning, skill-building and networking opportunities for students to engage in lifelong professional development. This path requires the ability to communicate effectively, to collaborate, to build and sustain professional relationships based on respect, to engage effectively in multicultural teams, to identify future options and to build the skills and knowledge to flourish in a changing world.   
Our approach is inclusive: we commit to ensuring that all identities, perspectives and experiences are heard, respected and valued.
Our approach is holistic: we recognize the unique needs of each person, acknowledge the multitude of factors that influence decision-making and maintain an environment of trust, honesty and transparency.
Events, Resources and Opportunities for Seniors and Recent Graduates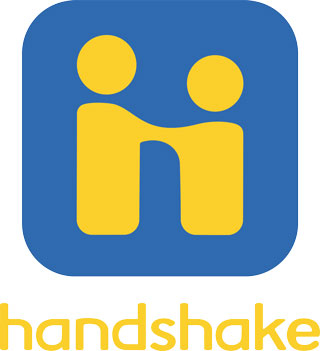 Handshake is Pitt's comprehensive career services platform and your hub for all things college to career – jobs, internships, career fairs, events, and more. The Handshake platform provides career information tailored to your interests and goals. Handshake allows current Pitt Bradford students and alumni to:
View and apply for jobs and internships across a variety of industries
Register for career fairs, networking events, and more
Create a streamlined profile that shows off your experiences and education
Get started today:
Go to pitt.joinhandshake.com and log in with your Pitt username and password
Complete your Career Interests Survey to help tailor your Handshake experience
Build your Pitt family through purposeful connections!
Pitt Commons is a new online platform that allows students, faculty, staff, alumni, postdocs, and friends of the University of Pittsburgh to establish networking and/or mentoring relationships that are meaningful and specific to their unique interests and academic and career goals.
Looking for assistance with regard to developing and enhancing your financial wellness? The Financial Wellness Program is here to give students the money lessons to navigate through college and beyond. Our goal is to empower you with the knowledge and tools to make informed financial decisions and accomplish your financial goals for a lifetime. Check it out!
Schedule an appointment with Career Services by contacting the following:
Directory View