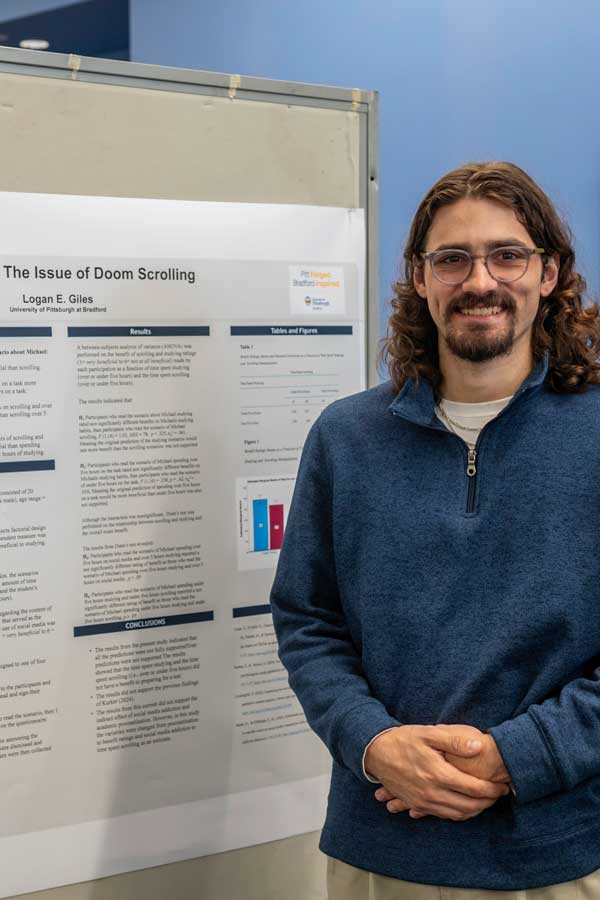 Psychology - BS
Discover why people behave the way they do then do something to help them.
WHY STUDY PSYCHOLOGY?
Get hands-on experience in the counseling process, designing psychological research, collecting research data and presenting your research.
You'll also get hands-on experiences through your research-based classes and counseling classes. You'll also be encouraged to complete an internship in a setting related to your career plans.
WHAT WILL I LEARN?
You'll learn about behavior and the mental processes that influence behavior and how psychologists study behavior. You'll be exposed to many different areas of psychology, including cognitive, social, developmental, clinical/counseling and research methods. You'll also learn how psychologists apply theories to relevant topics, including health, the environment, the law, socialization, prejudice, aging, gender, memory, music, etc.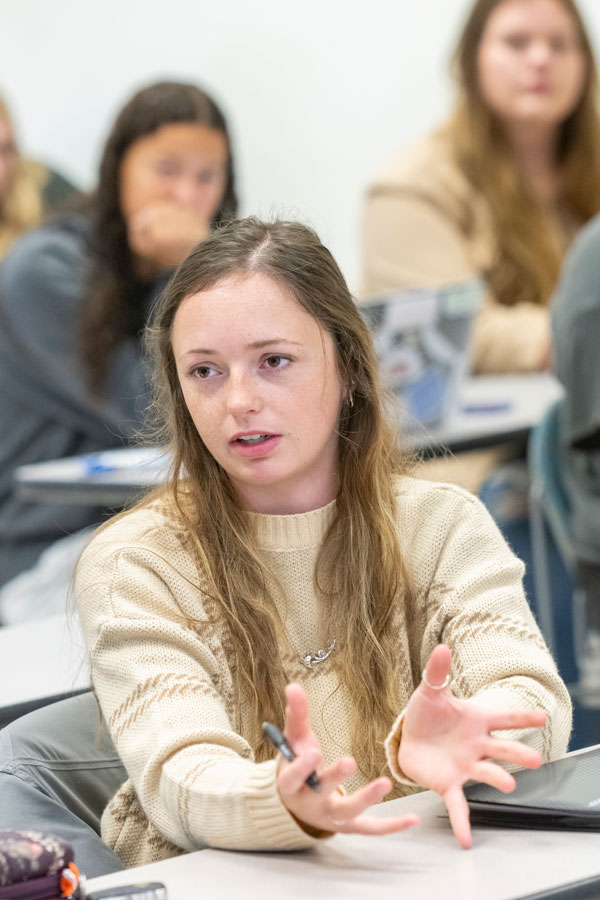 WHAT CAN I DO WITH A DEGREE IN PSYCHOLOGY?
As you study psychology, you'll develop the skills that employers – both inside and outside the field of psychology – are looking for: knowledge of human behavior, research methods and statistical skills, critical thinking and problem-solving skills, communication skills, interpersonal and intrapersonal skills, adaptability, and psychological literacy.
Job titles:
Behavioral specialist
Case worker
Child care provider/worker/supervisor
Crisis intervention counselor
Mental health assistant/technician
Parent/family education
Psychiatric aide/attendant/technician
Social worker assistant
Substance abuse counselor
Victims' advocate
Employers:
Adoption/child care agencies
Hospitals
Public health services
Community shelters
Nonprofit organizations
Research institutes
Employee assistant programs
Personnel departments
Community mental health centers
Featured Courses in This Program
PSY 1407

Course 1 Name

Counseling Psychology

Course 1 Description

Various theories and practices of counseling and psychotherapy, including psychoanalytic therapy, person-centered therapy, gestalt therapy, behavior therapy, and rational emotive therapy. Communication skills and ethical issues are addressed.

PSY 0207

Course 2 Name

Professional Seminar In Psychology

Course 2 Description

This course will provide an introduction of professional opportunities in psychology and related fields at the Undergraduate and graduate level. Additionally, this course will introduce information, skills, and resources that will assist in planning for applying to psychology related careers at the Undergraduate level and planning for applying to psychology related graduate schools.

PSY 0265

Course 3 Name

Data Analysis And Research Writing

Course 3 Description

This course covers SPSS data analyses and the introduction to the writing style required by the American psychological association. (APA style)

PSY 1311

Course 4 Name

Socioemotional Development

Course 4 Description

This course will focus on the socio-emotional developmental processes, focusing on those that occur from birth through adolescence. Specifically, topics may include attachment, socialization, self-regulation, morality, & self-identity.
I love and miss this university, which made me better and stronger. Antonell Robinson '20, who will pursue a master's degree in mental health counseling from the Philadelphia College of Osteopathic Medicine.