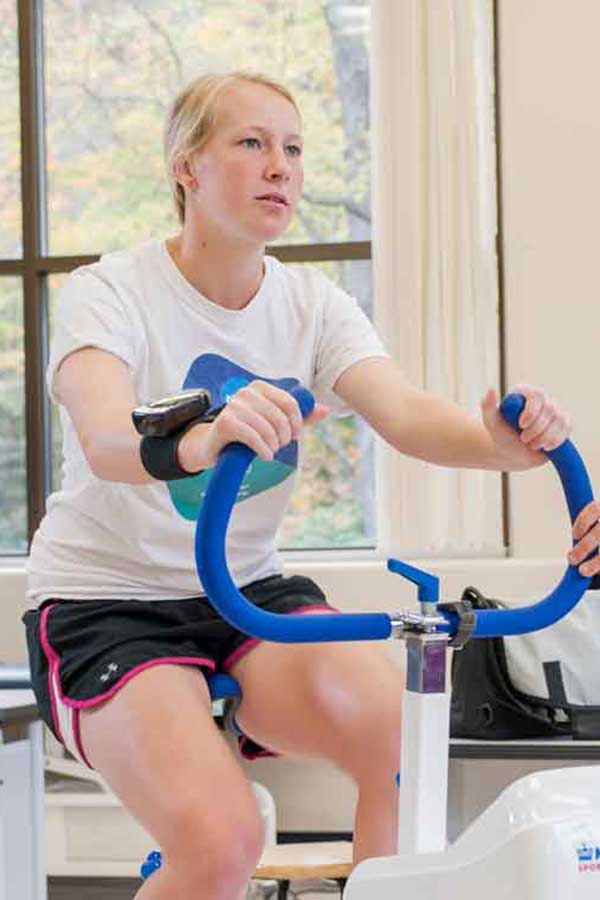 Pre-Nutrition
You can help people make good food choices and stay healthy.
WHY STUDY PRE-NUTRITION?
It seems to get harder and harder to make the right food choices. Many people need someone to help them choose the kind of diet that will maximize their health.
If you're interested in a career in nutrition, you'll begin your studies on our campus then relocate to the University of Pittsburgh's School of Health and Rehabilitation Sciences where you can earn a bachelor's degree in nutrition or combined bachelor's/master's degrees in dietitian nutritionist.
WHAT WILL I LEARN?
You'll get a solid foundation in the biological sciences, physical sciences, and behavioral sciences, so you will succeed in your upper-level and graduate level nutrition classes.
WHAT CAN I DO WITH A DEGREE IN PRE-NUTRITION?
Employers:
Food-related businesses
Government
Colleges and universities
Non-governmental agencies
Health care center
Featured Courses in This Program
HPRED 0108

Course 1 Description

An introduction to the processes involved in nourishing the body. Emphasis will include a study of nutrients and their physiological impact and inter-relationships within the body, and the quality of diet.

BIOL 0202

Course 2 Name

Microbiology For Allied Health Professionals

Course 2 Description

Principles of medical microbiology and immunology. Control of infectious disease and host-parasite relationships will be emphasized using a systemic approach to the study of infectious disease.

CHEM 1306

Course 3 Name

Biochemistry

Course 3 Description

The chemistry of living systems: proteins, enzymes, lipids, sugars, nucleic acids, biosynthesis, and energetics.

PSY 0101

Course 4 Name

Introduction To Psychology

Course 4 Description

An introduction to psychology and the major subfields of psychology. Topics include: experimental psychology; research methodology and statistics; learning; memory; brain and behavior; perception; human development; assessment techniques; personality theories; social psychology; psychological disorders and treatment.