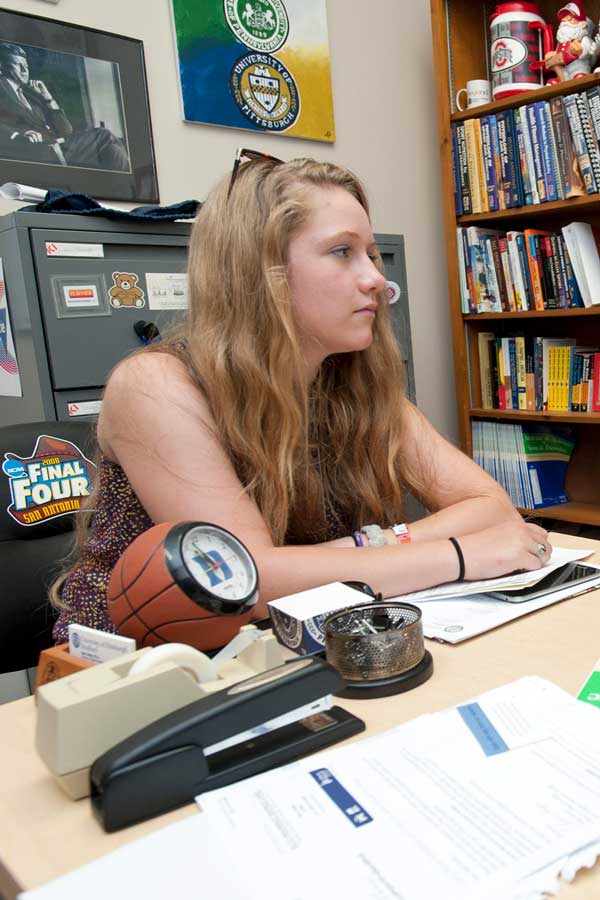 Pre-Health and Rehabilitation Sciences
You'll get experience in the lab and have the chance to volunteer at local health care facilities.
WHY STUDY PRE-HEALTH AND REHABILITATION SCIENCES?
If you want to pursue a major in rehabilitation science, you'll begin your studies on our campus then relocate to the Pittsburgh campus to finish the final two years of this program.
WHAT WILL I LEARN?
You'll get a solid foundation in the biological, physical and behavioral sciences, so you will succeed in your upper-level rehabilitation science courses when you relocate to the Pittsburgh campus.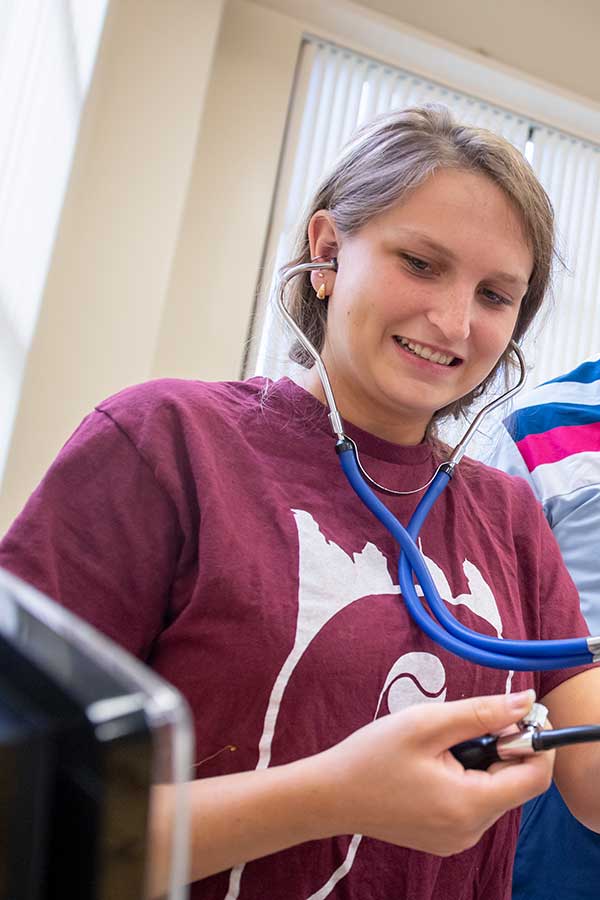 WHAT CAN I DO WITH A DEGREE IN PRE-HEALTH AND REHABILITATION SCIENCES?
Our program will prepare you primarily for graduate and professional school, such as physical therapy school. However, you could obtain an entry-level job in several fields.
Employers:
Health and rehabilitation-related businesses
Hospitals
Government
Colleges or universities
Non-governmental agencies
Featured Courses in This Program
BIOL 0101

Course 1 Name

Introduction To Cell And Molecular Biology

Course 1 Description

Designed for the student majoring in biology. Introduces basic concepts about cell structure and function, including the wide variety of macromolecules that play key roles in living systems. The genetic mechanisms by which hereditary information is passed down from one generation to the next will be discussed. Three hours of lecture and three hours of lab per week. Ge: life sciences

CHEM 0101

Course 2 Name

General Chemistry 1

Course 2 Description

The basic principles of chemistry: atomic and molecular structure, stoichiometry, and the general properties of gases, liquids, and solids. The lab emphasizes the basic techniques in quantitative study of chemical processes.

PHYS 0101

Course 3 Name

Introduction To Physics 1

Course 3 Description

An introduction to kinematics, statics, dynamics, momentum, energy, simple harmonic motion, rotational motion, wave motion, gravitation, fluids, heat, and thermodynamics. A laboratory is required.

PSY 0101

Course 4 Name

Introduction To Psychology

Course 4 Description

An introduction to psychology and the major subfields of psychology. Topics include: experimental psychology; research methodology and statistics; learning; memory; brain and behavior; perception; human development; assessment techniques; personality theories; social psychology; psychological disorders and treatment.