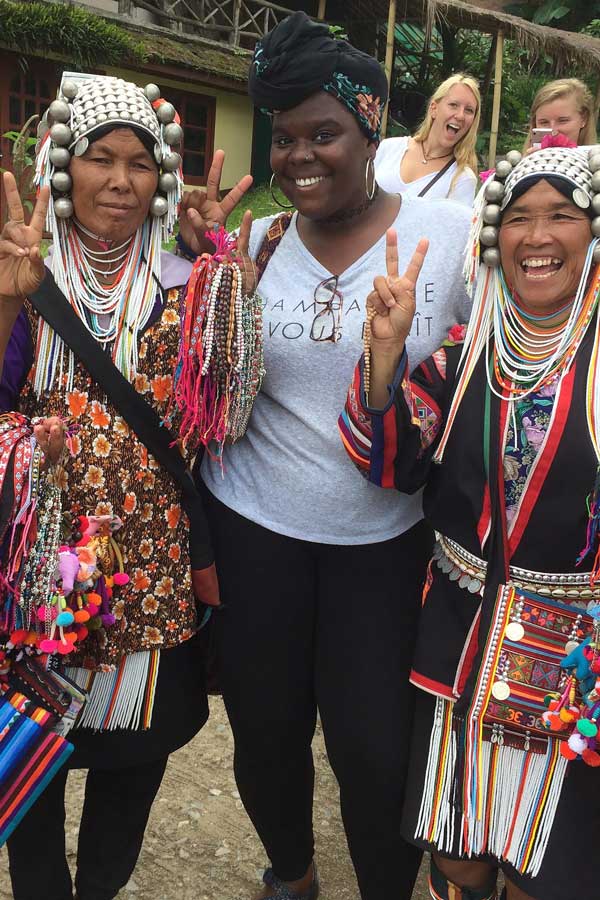 International Affairs - BA
Make your mark on the world, whether you're interested in international relations, global environmental policy, human rights or international service.
WHY STUDY INTERNATIONAL AFFAIRS?
We are now a global society. It's more important than ever for you to be culturally and globally aware so you can have a role in one of the many positions that are available, whether you're interested in serving in the government, advocating for human rights or serving as a translator.
WHAT WILL I LEARN?
You'll get a strong foundation in political science and economics with interdisciplinary electives and foreign language study. To become inter-culturally competent, you'll be required to either study in another country or participate in a directed research study that is international in scope. Our students have gained global and cultural awareness by studying in several different countries, including Peru, Germany and Jordan.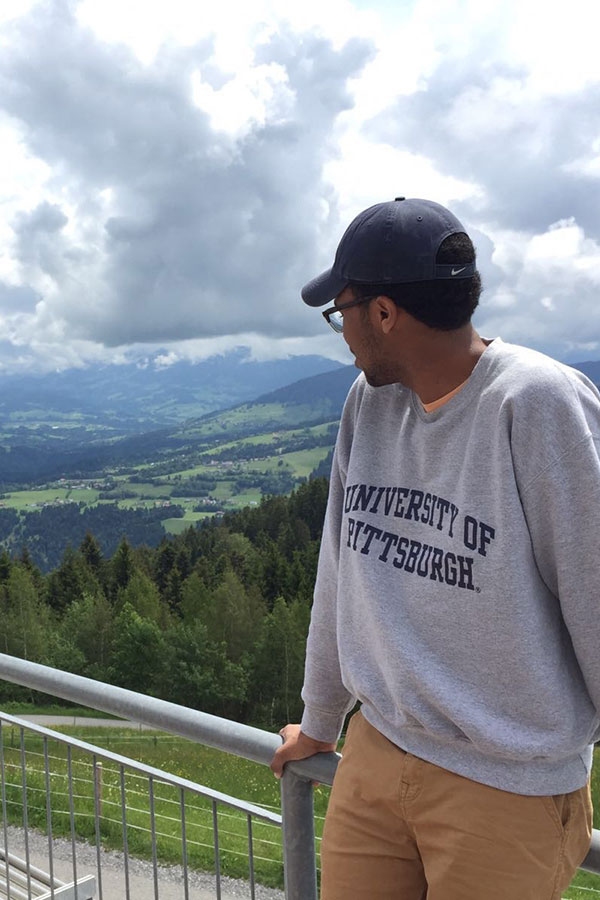 WHAT CAN I DO WITH A DEGREE IN INTERNATIONAL AFFAIRS?
You'll be prepared for a position or graduate study in many fields, including international affairs, international relations, comparative politics, public policy, diplomacy, global environmental policy, human rights, international law and organization, international business, international political economy, international development, peace and conflict resolution, international service, and international humanitarian relief.
Job titles:
Intelligence analyst
Demographer
Foreign service officer
Global environmental policy analyst
Civil servant
Human rights advocate
Humanitarian relief worker
International marketing specialist
Foreign affairs correspondent
Regional specialist/translator
Employers:
Electoral campaigns
Political parties
Federal, state and local governments
Special-interest groups
Nonprofit organizations and think tanks
Intergovernmental organizations
Multinational corporations
Research foundations
Schools and universities
Travel and tour services
Featured Courses in This Program
PS 0103

Course 1 Name

Comparative Politics

Course 1 Description

The object of this course is to provide an understanding- through comparative methods of political science--of how several nations of the world are governed and to provide insights into why they are governed as they are. Countries studied may include Great Britain, the Soviet Union, West Germany, France and South Africa.

PS 1337

Course 2 Name

Identity Politics

Course 2 Description

This course on identity politics focuses on the interaction of categories such as race, ethnicity, class, gender, and sexuality and the role that identity plays in politics on a national and global level. The course will examine identity-based rights movements and evaluate policy-making changes in light of these movements.

PS 1365

Course 3 Name

Social Movements

Course 3 Description

This course introduces students to social movements and international political activism, as well as to competing theoretical arguments regarding social movements. Issue areas we will examine include (but are not limited to) human rights, civil rights, labor rights, children's rights, women's rights, lgbt rights, indigenous rights, immigrant and refugee rights, HIV/AIDS, the environment, climate change, peace, and global justice. Students will explore different causal factors that influence social movements, and compare and contrast how these factors affect movements cross-nationally.

PS 1304

Course 4 Name

American Foreign Relations

Course 4 Description

This course examines American foreign policy since World War II, with the objective of describing its major features, and explaining its evolution, and its problems. It reviews contending interpretations of past successes and failures and considers the current debate about what American foreign policy should be.
MORE TO KNOW
You will be required to gain foreign language competency to prepare for a career or graduate study. You can meet this requirement by taking one semester of language during a study-abroad program, two semesters of elementary-level language in one language, or two semesters of language studying two different languages.
You can also meet this requirement if you are bilingual and have tested at an intermediate level or if you have studied at a second-level institution outside of the United States in a non-English language.
I like that we talk about international affairs and what's going on in other states and countries. It helps us understand other countries' norms, beliefs and political and economic systems. Anuja Sharma of Harrisburg, Pa.