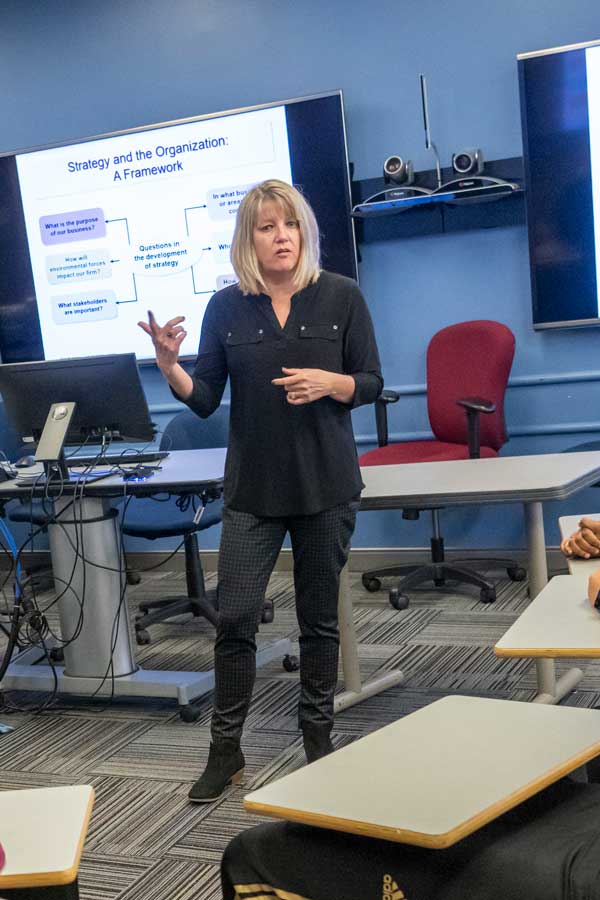 Hospitality Management - BS
People in the hospitality industry work in some pretty exciting places like ski resorts, hotels, casinos and cruise ships.
WHY STUDY HOSPITALITY MANAGEMENT?
You'll start your journey in hospitality management by learning the basics. Then, you'll go beyond the classroom and into the "real world" of hospitality management. Your education will include 800 hours of hands-on experience, which you may get nearby at places such as Holiday Valley Ski Resort in Ellicottville, NY; The Lodge at Glendorn, a luxury nature resort just down the road from campus; or Seneca Allegany Casino in nearby Salamanca, NY. Or, you can get that experience from locations farther away such as Walt Disney World or American Cruise Lines.
WHAT WILL I LEARN?
You'll learn all about the industry: how to prepare food and handle the cost of food and beverages, operate a hotel, and deal with legal and marketing issues within the industry.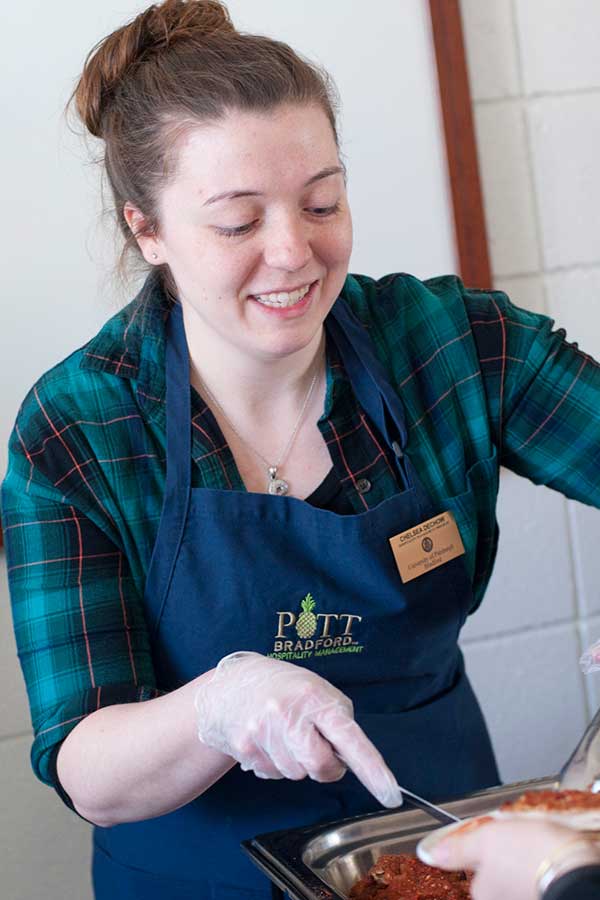 WHAT CAN I DO WITH A DEGREE IN HOSPITALITY MANAGEMENT?
With your degree in hospitality management, you'll be prepared for many careers, including banquet manager, front desk or reservation agent at a hotel, or a country club manager.
Job titles:
Facilities manager
Hotel supplier
Golf/country club manager
Front office manager
Marketing director
Menu design consultant
Catering/banquet manager
Cruise ship purveyor
Club manager
Travel agent
Employers:
Airlines
Restaurants
Cruise Lines
Entertainment Complexes
Health Spas
Hotels
Resorts
Tourism/travel agencies
Convention centers
Featured Courses in This Program
HMGT 0201

Course 1 Name

Service Industry Structure And Leadership

Course 1 Description

Successful leadership as channeled through an organizational structure is a very critical concept in the service industries where the customer is usually present at the point of production of the product. This course will review both the content of structure and leadership as well as the process of utilizing them to successfully direct an organization to its objectives.

MRKT 1301

Course 2 Name

Principles Of Marketing

Course 2 Description

This course introduces students to marketing as an integral component of an effective business strategy to build valuable business partnerships and profitable customer relationships. Topics covered include the marketing environment, managing market information, consumer behavior, market segmentation, branding strategy, product development, pricing, distribution, integrated marketing communication, and marketing ethics.

HMGT 1380

Course 3 Name

Special Events Planning

Course 3 Description

This course introduces students to special event planning processes and techniques. Emphasis is on creating, organizing, identifying sponsors, marketing and implementing large scale community events.

HMGT 1445

Course 4 Name

Professionalism In Hospitality

Course 4 Description

Course teaches the 'soft skills' necessary for success in the culturally diverse hospitality management environment with an emphasis on dress, proper etiquette, body language, the art of non-verbal communication, and business conversation; networking and job search techniques are examined. Course also explores the dynamics, meaning, and value of becoming a well-rounded person.
I love the range of knowledge the hospitality management major provides. I know I'll be prepared to land a good job after graduation. Aleah Busbey, a hospitality management major from Palmer, AK