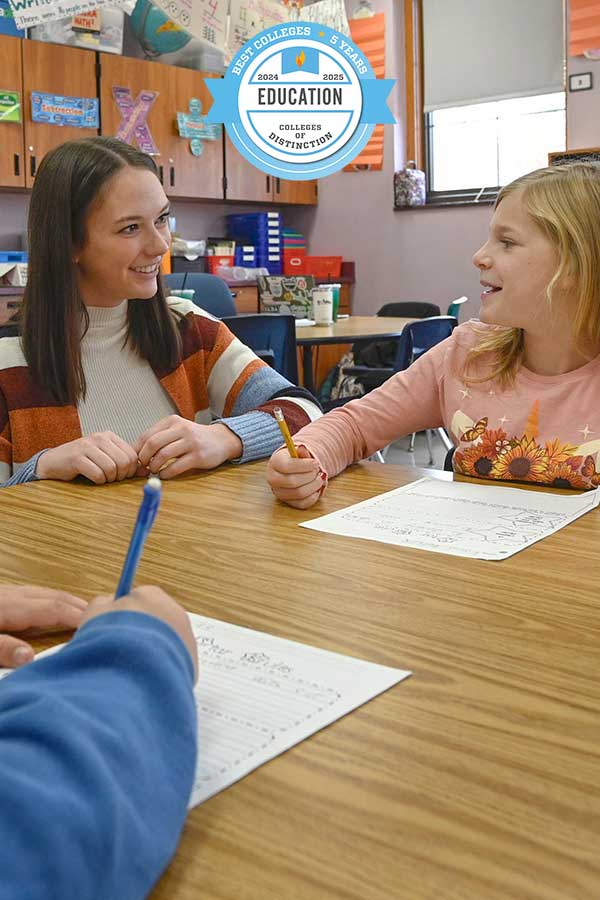 Early Level Education Pre K-4 - BS
Our program will prepare you to teach your own classroom of youngsters.
WHY STUDY EARLY LEVEL EDUCATION?
As an early level education major, you will take all the necessary courses to prepare you to lead your own classroom. But, it won't be all classroom work. You'll get hands-on experience while learning from professors who have real classroom teaching experiences teaching pre-kindergarten through 12th grade.
WHAT WILL I LEARN?
You'll start by observing teachers in action. Then you'll assist teachers with various tasks and lessons. During the next step, you'll start writing lesson plans and teaching those lessons in the classroom. All of this will prepare you for student teaching.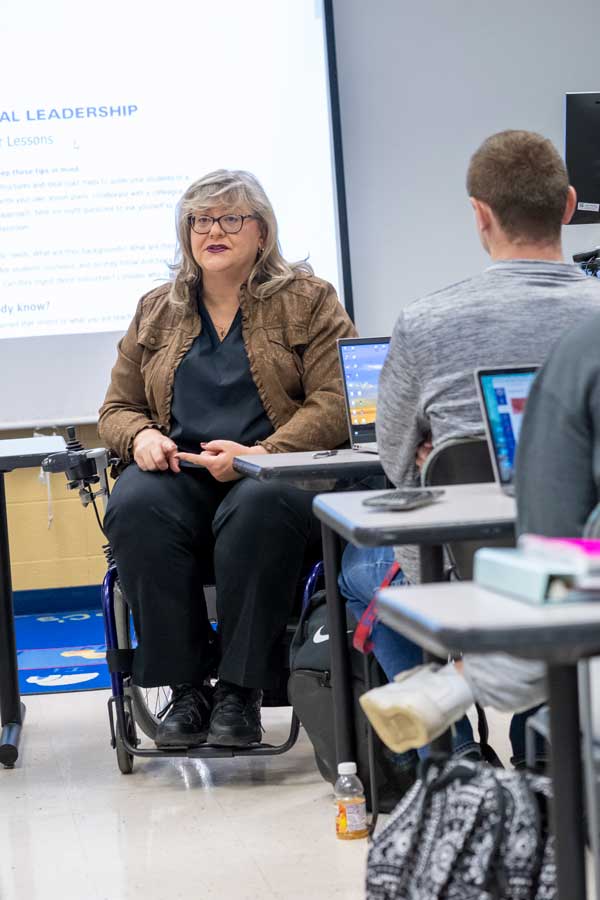 WHAT CAN I DO WITH A DEGREE IN EARLY LEVEL EDUCATION?
When you graduate, you'll be prepared to earn your teacher certification. Most of the students in our program seek teacher certification in Pennsylvania or New York.
Employers:
Public schools
Private schools
Charter schools
Community colleges
Magnet schools
Early childhood care centers
Public service organizations
Business training centers
Libraries
Featured Courses in This Program
EDUC 0225

Course 1 Name

The Developing Child: Birth-primary Years

Course 1 Description

In this class, students will examine theoretical perspectives and research findings that provide insights into the course of child development. The course will cover conception and fetal development, infancy and early childhood. Discussions will focus on several domains of human development including physical, cognitive, and socio-emotional development.

EDUC 0255

Course 2 Name

Readings In Children's Literature

Course 2 Description

This course is an introduction to literature for children. Students will learn guidelines for evaluating literature for children, study the history and current state of literature for children, and review various genres of literature for children. Required reading includes classics of children's literature, award winners, and other books of current value and interest. This course includes a field component.

EDUC 1325

Course 3 Name

Development Of Exceptional Children

Course 3 Description

This course surveys the major areas of exceptionalities and student diversity addressing the characteristics and educational needs of students. Students explore major physical and psychological characteristics, diagnostic and therapeutic services, educational programs, legal issues, and findings of recent research. This course includes a field component.

EDUC 1350

Course 4 Name

Educational Psych & Measurement

Course 4 Description

Areas of study include psychological aspects of educational objectives, learning theory and its application, individual differences, motivation, development of personality and sex differences, and basic concepts in measurement and evaluation.
MORE TO KNOW
You will need to formally apply to be admitted to the teacher certification program after you complete 48 credits. Admission to the program does not guarantee certification but our program is designed to help teacher candidates meet the Pennsylvania Department of Education teacher certification requirements.
Requirements for admission include successfully passing the appropriate basic skills assessments, maintaining a 3.0 overall GPA and receiving no lower than a C- in any course required in the major. You will need to submit three letters of recommendation as well as a Career Goals Statement.
The small classes allowed me to talk to my professors. The campus community made me feel valued. Rubie Nelson '17, pre-kindergarten teacher at Elk Ridge Elementary School in Buckley, WA