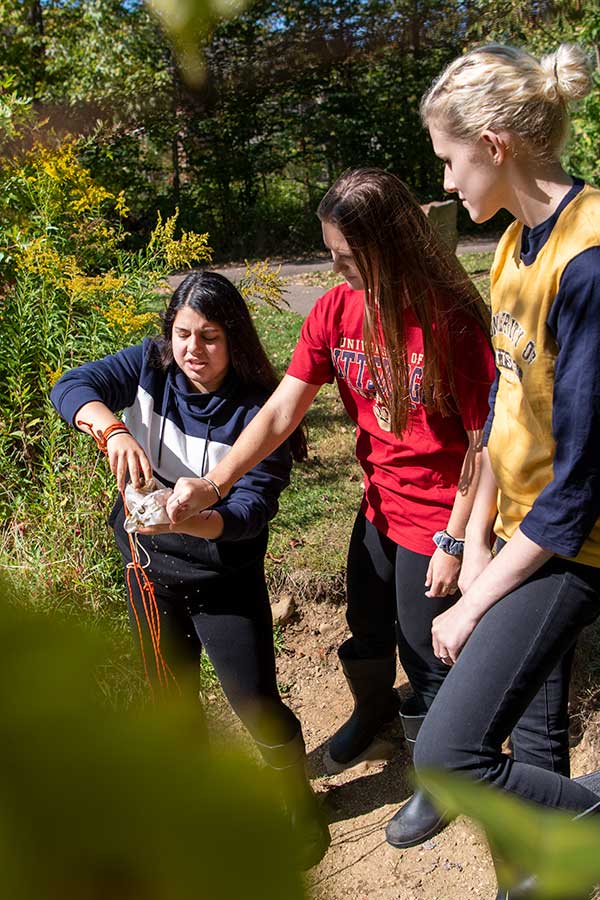 Communications - BA
Good communication and communicators are needed everywhere and all of the time.
WHY STUDY COMMUNICATIONS?
The skills you learn in our communications program will help you throughout your entire life. Learning to communicate effectively will help you, both personally and professionally. Communications professionals work in virtually every industry. Companies, educational institutions and others place a high value on people who are able to communicate clearly and effectively.
WHAT WILL I LEARN?
In our program, you'll learn the skills that will help you in countless settings and circumstances, from simple conversations to large-scale messages intended for the mass media. You'll further increase your marketability by participating in one of our many academic minors, such as public relations, digital graphic design or writing.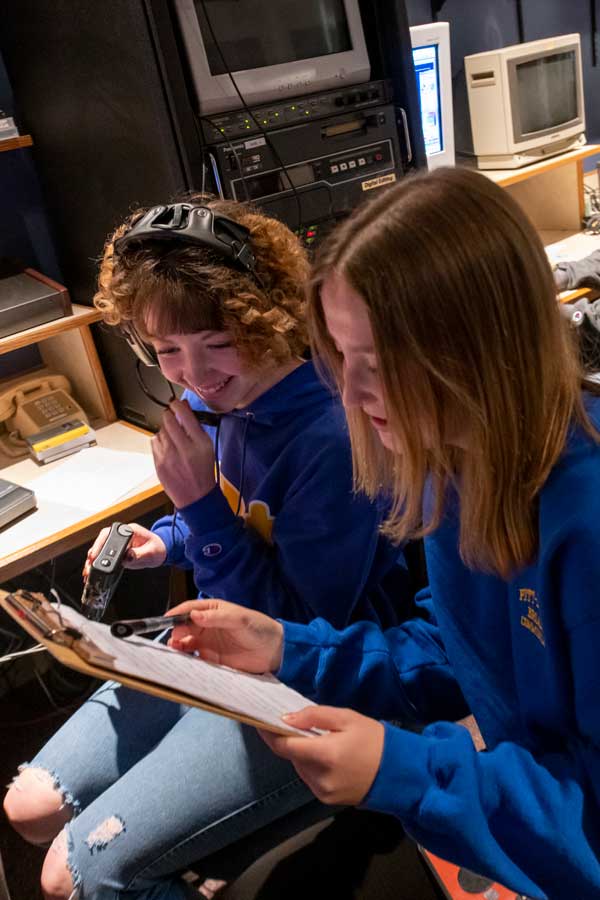 WHAT CAN I DO WITH A DEGREE IN COMMUNICATIONS?
In addition to helping you secure a good job, this program is highly suitable if you're thinking of going to graduate school.
Featured Courses in This Program
COMM 0115

Course 1 Name

Interpersonal Communication

Course 1 Description

This course is an introduction to and overview of basic theories and research in inter-personal communication. The course addresses our behavior in interpersonal interactions and application of theory and research studied in various settings including the small group. Units of instruction include self-concept formation, stages of relationships and types of relationships, power, conflict and other aspects of interpersonal communication.

COMM 0120

Course 2 Name

Intercultural Communication

Course 2 Description

This course explores the dynamics of culture and communication, and the social effects generated by their interaction. This course emphasizes the establishment and maintenance of student understanding of intercultural dynamics in a manner that positively impacts life outside the classroom.

COMM 0210

Course 3 Name

Social Media Communication

Course 3 Description

New media (e.g., Facebook, Twitter, text messaging, electronic gaming devices, YouTube, etc.) Have been dramatically changing human communication and interaction in the modern society. This course uses media literacy approaches and information-processing tasks to introduce the niche perspectives of mass audience, developments of mass media industries, multiple dimensions of social realities, and potential effects of hyper-online relationships. Learners will explore a variety of communication theories and practices in examining the use of new media.

COMM 1309

Course 4 Name

Environmental Communications

Course 4 Description

This course examines the communications methods of environmentalism - those of both business and industry and those of the environmental movement. While the course is concerned with some of the issues that relate to the environment - land use, air resources, global warming, and pollution, among many others - its primary concern is the communications questions that these issues illustrate or suggest. We develop and revise 25 pages of material.