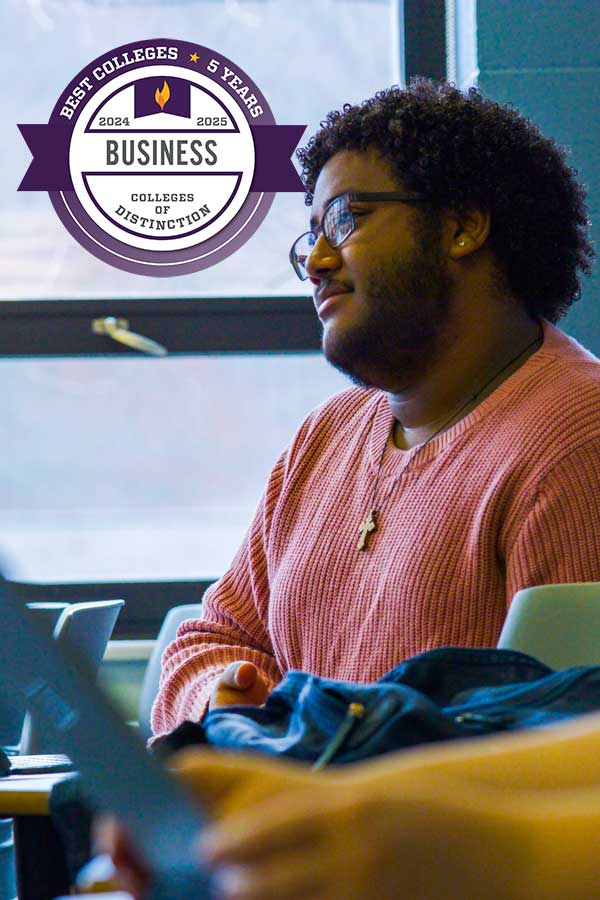 Business Management - BS
Learn all of the exciting opportunities in the business world.
WHY STUDY BUSINESS MANAGEMENT?
As a business management major, you may write business plans for new companies, help people complete their individual tax returns and create websites for firms throughout the region. You also get experience – and earn money -- on a paid internship. You may get the chance to intern at companies such as Zippo Manufacturing Co., Northwest Savings, Smith Barney and Goldman Sachs.
WHAT WILL I LEARN?
In addition to your required courses, you'll choose a concentration in either accounting, finance, international business, marketing, human resource management, hospitality management, or sports management.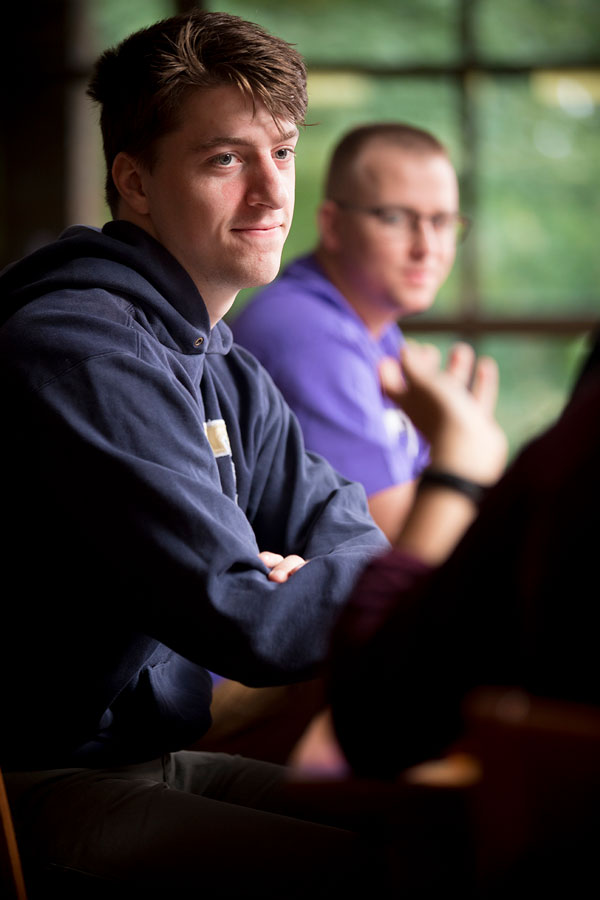 WHAT CAN I DO WITH A DEGREE IN BUSINESS MANAGEMENT?
Then, when you graduate, you'll have the know-how and solid business experience to put on your resume, which will make the difference in launching a successful career. Our alumni are working Heinz, SONY, Nabisco and Intel. Or, you can take what you've learned here and go to graduate school.
Job titles:
Advertising account executive
Benefits administrator
Client relationship representative
Credit analyst
Financial assistant
IRS revenue officer
Job analyst
Manager/loan officer
Market research analyst
Senior benefits advisor
Employers:
Banks 
Consulting firms
Corporations
Health care providers
Government agencies
Nonprofit organizations
Realtors
Insurance agencies 
Featured Courses in This Program
MIS 0208

Course 1 Name

Business Information Systems

Course 1 Description

Emphasizes the strategic use of computers, information systems and the internet to increase business competitiveness. Topics include: development and use of management information systems, decision support systems, business processing re-engineering, enterprise resource planning, data warehousing and data mining as well as electronic commerce.

MRKT 1301

Course 2 Name

Principles Of Marketing

Course 2 Description

This course introduces students to marketing as an integral component of an effective business strategy to build valuable business partnerships and profitable customer relationships. Topics covered include the marketing environment, managing market information, consumer behavior, market segmentation, branding strategy, product development, pricing, distribution, integrated marketing communication, and marketing ethics.

MGMT 1303

Course 3 Name

Business Ethics

Course 3 Description

This course is an examination of business ethics from both an organizational and individual perspective. Students will examine the role of the socially responsible organization, as well as individual conduct in business settings.

MGMT 1304

Course 4 Name

Business Law

Course 4 Description

A survey of the legal process and a study of the principles and precepts of business law, contracts, property, sales, negotiable instruments, partnerships, and corporations.
Pitt-Bradford is a renowned university, and you have access to all the resources available at the University of Pittsburgh. Scott Pattison '19, client associate at RBC Wealth Management