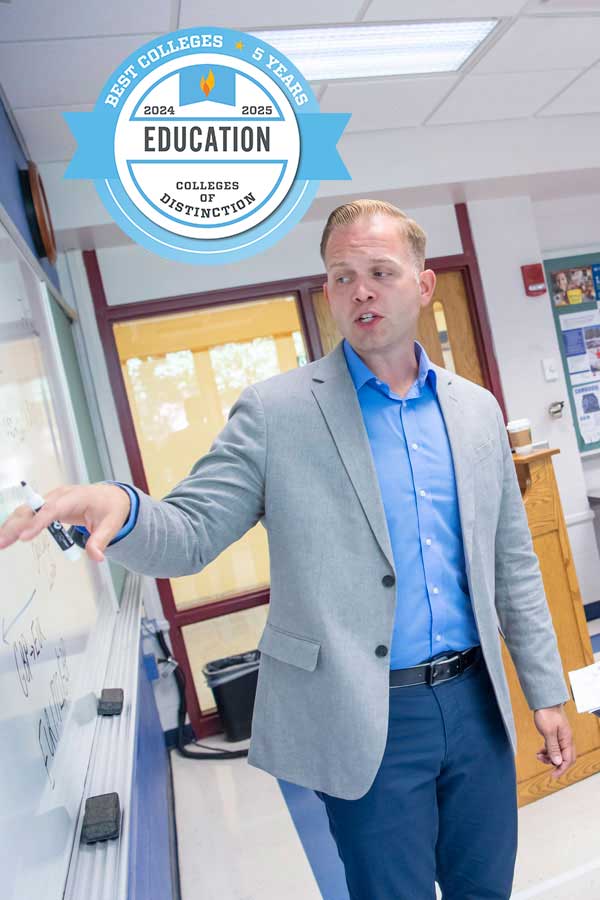 Business, Computer and Information Technology (Pre K-12) - BS
Our program will prepare you to teach your own classroom of future business leaders.
WHY STUDY BUSINESS COMPUTER AND INFORMATION TECH K-12?
As a business, computer and information technology education major, you will take all the necessary education and business courses to prepare you to lead your own classroom. But, it won't be all classroom work. You'll get hands-on experience while learning from professors who have real classroom teaching experiences teaching pre-kindergarten through 12th grade.
WHAT WILL I LEARN?
You'll start by observing teachers in action. Then you'll assist teachers with various tasks and lessons. During the next step, you'll start writing lesson plans and teaching those lessons in the classroom. All of this will prepare you for student teaching.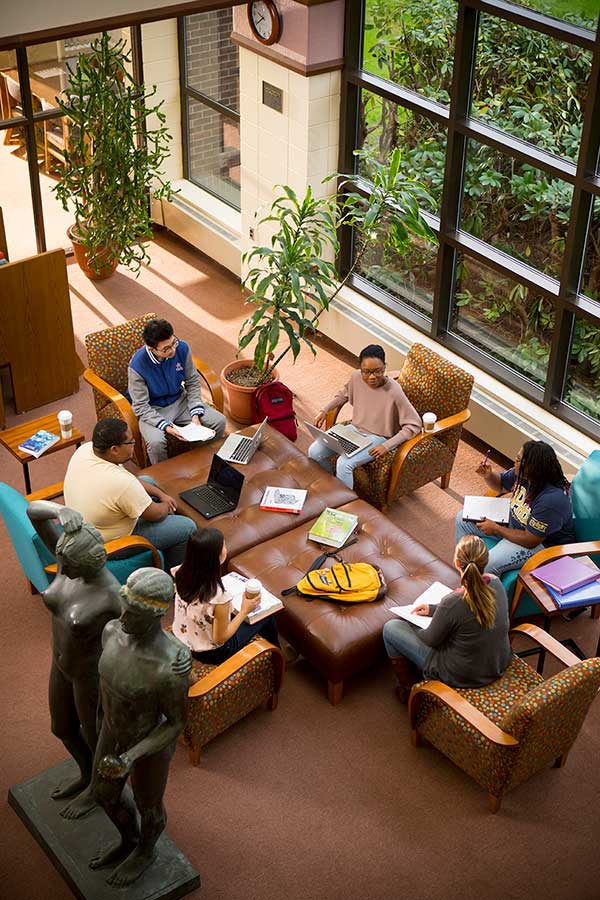 WHAT CAN I DO WITH A DEGREE IN BUSINESS COMPUTER AND INFORMATION TECH K-12?
When you graduate, you'll be prepared to earn your teacher certification. Most of the students in our program seek teacher certification in Pennsylvania or New York.
Employers:
Public schools
Private schools
Charter schools
Community colleges
Magnet schools
Early childhood care centers
Public service organizations
Featured Courses in This Program
ECON 0101

Course 1 Name

Economics In The Modern World

Course 1 Description

This course is designed to provide the student who has had no previous exposure to economics with an introduction to current economic issues.

EDUC 1301

Course 2 Name

Instructional Technology

Course 2 Description

Students will apply theories, research, and current practices pertaining to the utilization of various forms of technology in curriculum and instruction. This will include modifying instruction to meet the needs of diverse learners, creating a positive learning environment, increasing motivation and engagement, and the role of technology in student assessment.

MIS 0208

Course 3 Name

Business Information Systems

Course 3 Description

Emphasizes the strategic use of computers, information systems and the internet to increase business competitiveness. Topics include: development and use of management information systems, decision support systems, business processing re-engineering, enterprise resource planning, data warehousing and data mining as well as electronic commerce.

EDUC 1345

Course 4 Name

Educational Theories And Practices

Course 4 Description

Students develop criteria and skills to examine case studies, conduct field observations, read and apply articles on best practices, discover and incorporate learning domains and theorists into the design of lessons that address the challenges, needs and interests of students within the candidates' content and grade level. Charlotte Danielson's framework for teaching is a foundation of the course so the student will create a variety of effective learning environments.
MORE TO KNOW
You will need to formally apply to be admitted to the teacher certification program after you complete 48 credits. Admission to the program does not guarantee certification but our program is designed to help teacher candidates meet the Pennsylvania Department of Education teacher certification requirements.
Requirements for admission include successfully passing the appropriate basic skills assessments, maintaining a 3.0 overall GPA and receiving no lower than a C- in any course required in the major. You will need to submit three letters of recommendation as well as a Career Goals Statement.
The business education program develops students into technologically savvy educators who are well prepared to deliver instruction to our future business leaders. Jeremy O'Toole '10, technology integrator and library science teacher in the Titusville Area School District