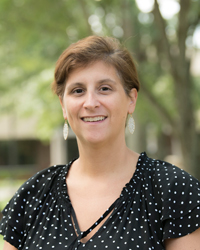 Degrees and Credentials
M.Ed. Administration/Leadership, Edinboro University of Pennsylvania
B.S. Business Management, University of Pittsburgh at Bradford
Short Bio
In her role as director of the Academic Advising Center, Sue works with students who have yet to declare a major or who are interested in changing majors by helping them understand degree requirements and academic policies and procedures. She works with new faculty as well to provide them with advising training, assists with various aspects of student orientations and works closely with all faculty.
She also is responsible for the Early Intervention Program and monitoring student progress. In the classroom, she teaches one section each year of Freshman Seminar within the Division of Education and Management.
Sue lives in Bradford with her husband, Greg, and their combined 6 children. She enjoys spending time with family and friends.