Upcoming Events
Art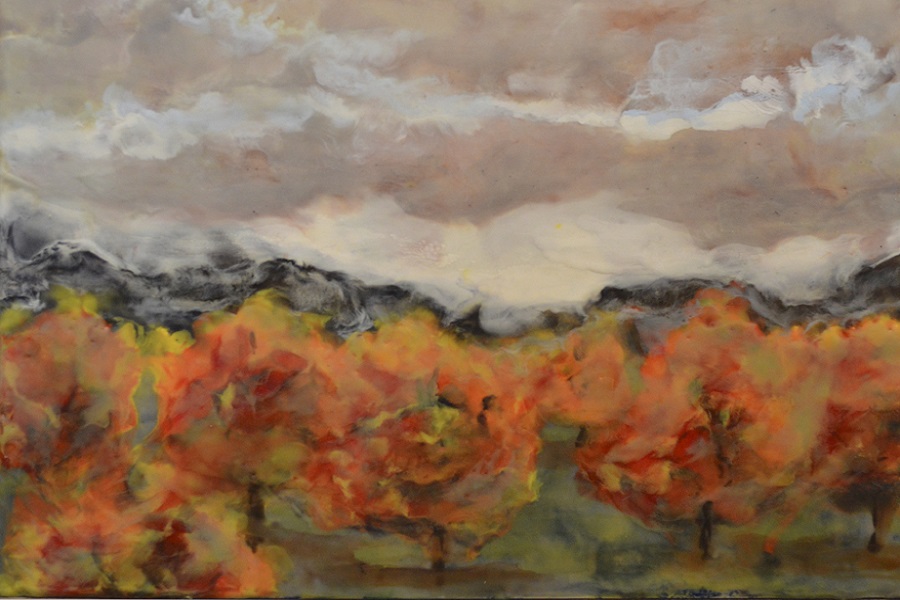 Searching for Beauty in a Broken World
Merriam Ryding, Artist
Art Exhibition
Free
January 10 – 24, 2020
Opening Reception: January 10, 2020 / Noon
KOA Art Gallery, Blaisdell Hall
Described as visual metaphors, almost abstract, slightly surreal, these paintings explore the connection between brokenness and beauty. Brokenness allows, or forces, us to see and feel
the benefits of our wild landscapes, our respite in the midst of chaos. These paintings highlight the
natural beauty of the northern Alleghenies along with the worn facades of our built townscapes. In addition to studio work, Ryding is an adjunct professor at Pitt-Bradford and directs the local artists' cooperative ArtWorks on the Summit in Kane, PA. Ryding has shown regionally and with the Encaustic Art Institute in Santa Fe, New Mexico.
http://www.mrydingartworks.com/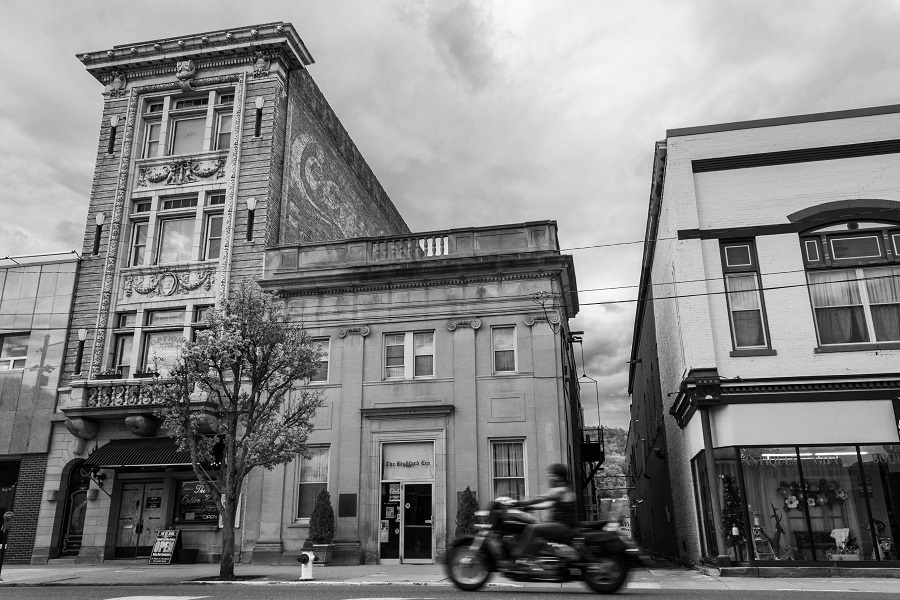 People and Places of Bradford
Art Exhibition
Free
February 6 – March 5, 2020
Opening: February 6, 2020 / Noon
KOA Art Gallery, Blaisdell Hall
This unique photographic exhibition celebrates our community of Bradford as it takes center stage for the subject of an artistic photo-journalistic project. Students from the fall 2019 digital photography
courses will showcase their best artistic work featuring individuals and businesses within our town, created in timeless black and white. Anna Lemnitzer, Associate Professor of Art and the Director of the Interdisciplinary Arts program will lead this project.
Music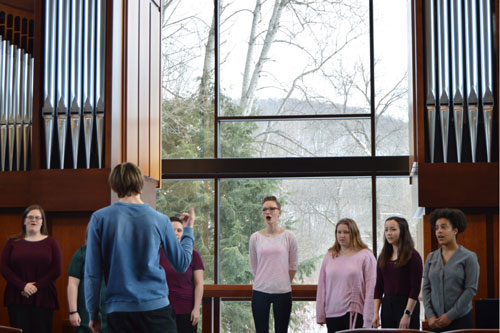 Vocal Arts Ensemble Holiday Concert
Directed by Dr. Joshua Groffman
December 3, 2019 / Noon
Studio Theater, Blaisdell Hall
Free
Holiday selections are performed by the Pitt-Bradford Vocal Arts Ensemble students.
Voices of Bradford
March 26, 2020 / Noon
Bromeley Family Theater, Blaisdell Hall
Free
A unique multimedia project based on oral histories, interviews, and sounds collected from the Bradford and Pitt-Bradford community – an exploration of place and the sounds that make us think of "home." This project will be led by Dr. Josh Groffman, Assistant Professor of Music.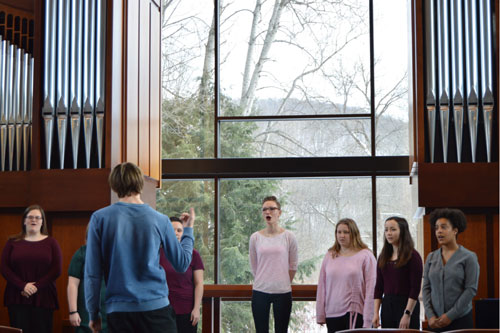 Vocal Arts Ensemble Spring Concert
April 9, 2020 / Noon
Studio Theater, Blaisdell Hall
Free
The Vocal Arts Ensemble features student vocalists in programs that include traditional works and contemporary compositions.
Theater
The Division of Communication and the Arts presents
THE MOORS by Jen Silverman
November 14 – 16, 2019 / 7:30pm
Studio Theater, Blaisdell Hall
Directed by Dr. Kevin Ewert, Two sisters and a dog live out their lives on the bleak English moors and dream of love and power. The arrival of a hapless governess and a moor-hen set all three on a strange and dangerous path. The Moors is a dark comedy about love, desperation, and visibility. Like Bronte's Wuthering Heights (1847) crossed with Lanthimos' The Favourite (2018), but funnier and more vicious.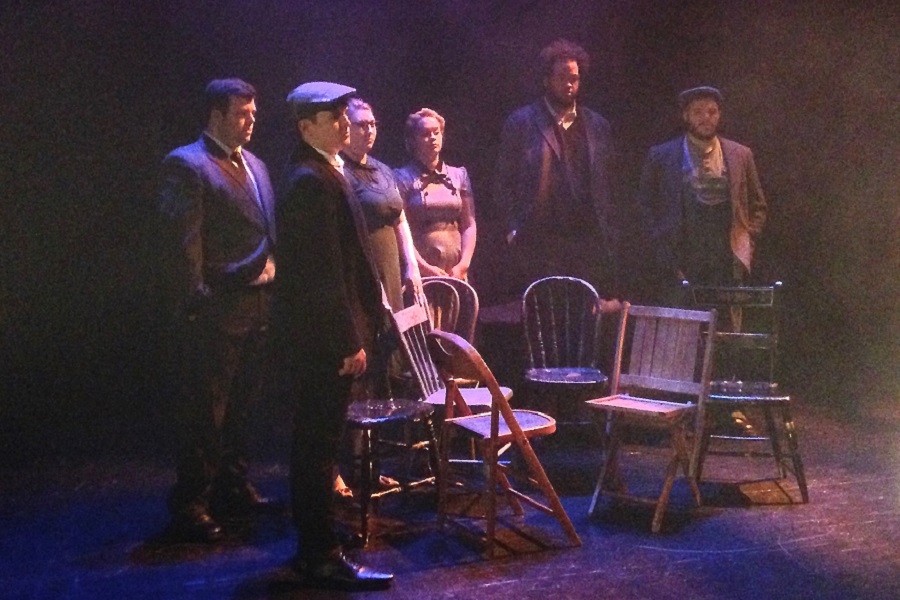 The Division of Communication and the Arts presents
SPRING STUDENT PRODUCTION: The world premiere of a new devised theater piece
Directed by Dr. Kevin Ewert
April 2 – 4, 2020 / 7:30pm
April 5, 2020 / 2pm
Studio Theater, Blaisdell Hall
Cost: $6 General / $2 Student
Following previous original work like Tales From Edgar Allan Poe, a site-specific promenade
production staged in downtown Bradford, and Seven Smart Spaces, where the finished performance piece was born from a student examination of technology in their lives, this latest production will intrigue and amuse, with all details to be determined!
This entirely new performance piece will be created, staged and acted by Pitt-Bradford theater students.
Literature
Searching for Beauty in a Broken World - Merriam Ryding (Opening Reception)
January 10, 2020 / Noon
KOA Art Gallery, Blaisdell Hall
On display from January 10 - January 24. Described as visual metaphors, almost abstract, slightly surreal, these paintings explore the connection between brokenness and beauty. Brokenness allows, or forces, us to see and feel the benefits of our wild landscapes, our respite in the midst of chaos. These paintings highlight the natural beauty of the northern Alleghenies along with the worn facades of our built townscapes.
In addition to studio work, Ryding is an adjunct professor at Pitt-Bradford and directs the local artists' cooperative ArtWorks on the Summit in Kane, PA. Ryding has shown regionally and with the Encaustic Art Institute in Santa Fe, New Mexico. http://www.mrydingartworks.com/
Baily's Beads Annual Literary Magazine Celebration
Dr. Nancy McCabe, Advisor
January 22, 2020 / 7:30pm
Mukaiyama University Room,
Frame-Westerberg Commons
Free
Pitt-Bradford's annual magazine, Baily's Beads, will be unveiled with refreshments, prizes, by Baily's Beads contributors and an open mic for anyone who wants to share original work.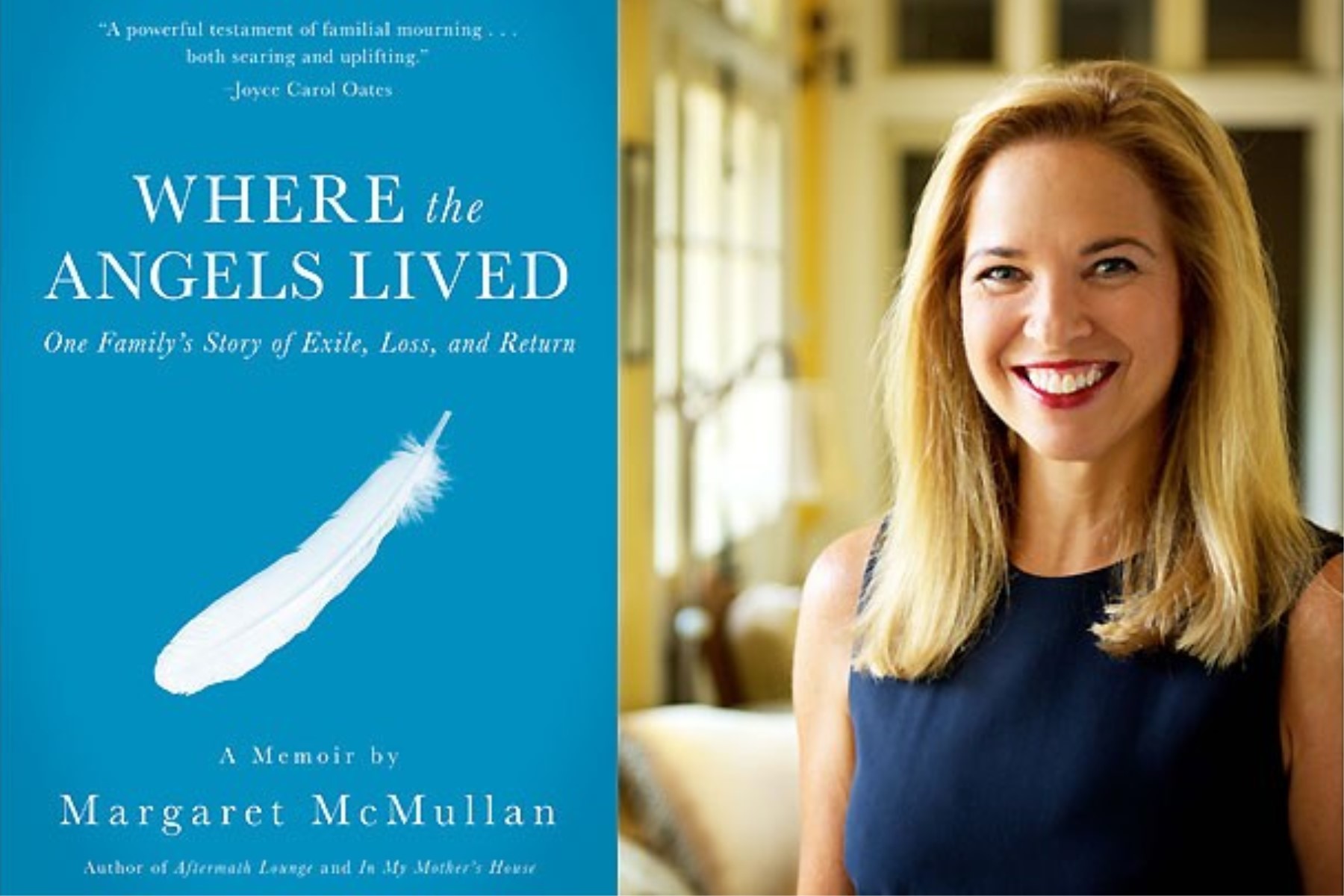 Margaret McMullan, Memoirist
March 18, 2020 / 7:30pm
Mukaiyama University Room, Frame-Westerberg Commons
Free
Margaret McMullan is the author of nine award-winning books including the novel, In My Mother's House, the story collection Aftermath Lounge, and the anthology, Every Father's Daughter. Margaret's young adult novels How I Found the Strong, When I Crossed No-Bob, Cashay, and Sources of Light have received best book awards from Parents' Choice, School Library Journal, the American Library Association, and Booklist among many other educational organizations. Her newest book is the memoir, Where The Angels Lived: One Family's Story of Loss, Exile, and Return. A recipient of an NEA Fellowship in literature and a Fulbright at the University of Pécs in Pécs, Hungary, Margaret has served as a faculty mentor at the Stony Brook Southampton Low-res MFA Program in New York where she also taught on the summer faculty. She was the Melvin Peterson Endowed Chair in Literature and Creative Writing at the University of Evansville, where she taught for 25 years.
http://margaretmcmullan.com/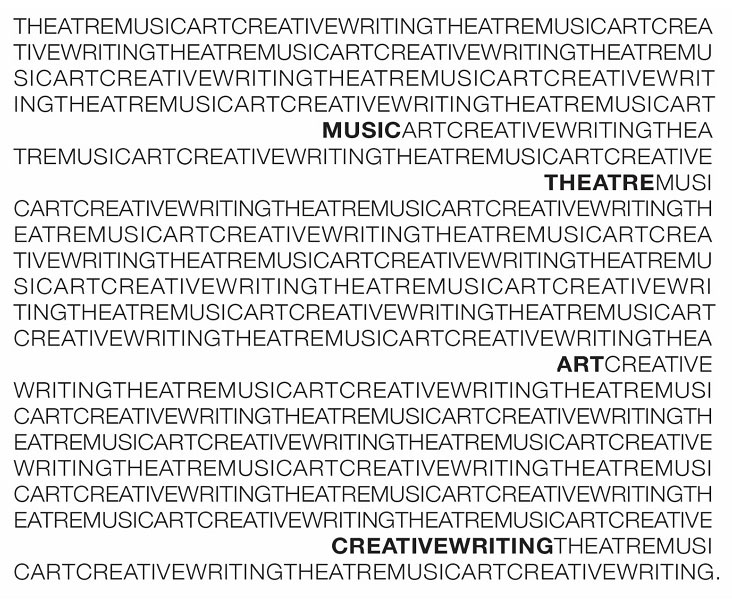 Celebration of the Arts
Anna Lemnitzer, Director
April 16, 2020 / 5:30-8:30pm
Blaisdell Hall
Free
At Pitt-Bradford, we celebrate students and their work from all areas of the arts: music, theater, creative writing, and visual art, in this unique end-of-the-year event. Seven interdisciplinary arts capstone students will present and display their work throughout Blaisdell Hall. Poets, actors, writers, singers, dancers and musicians are invited to perform during the open mic.