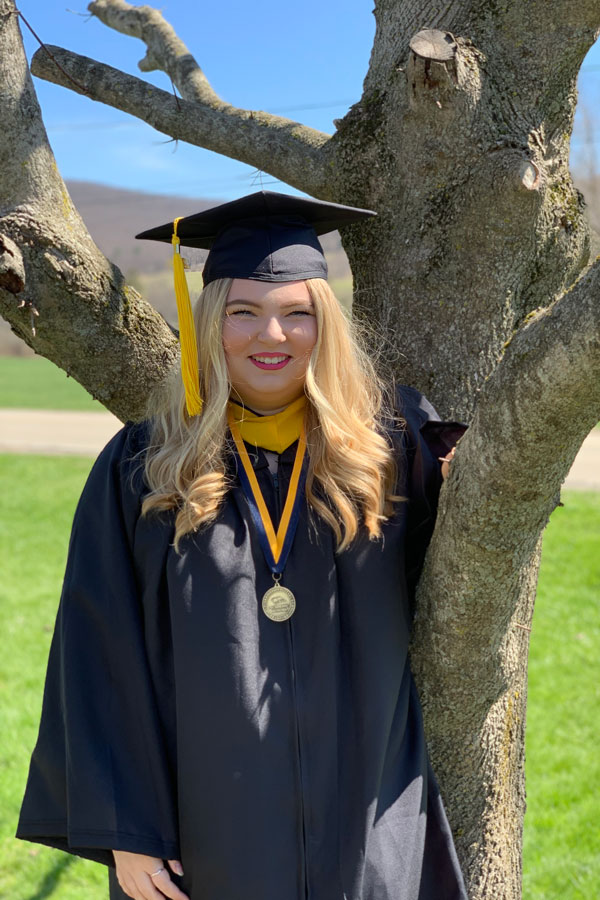 Aleah is used to long flights. She's taken many of them. Originally from Palmer, Alaska, she grew accustomed to the long flights getting to and from Pitt-Bradford. Then, she spent 10 days in Japan, which required another long flight.
As a newly minted Pitt-Bradford grad, she's preparing for another one, this time to Boston where she'll pursue a master of management in hospitality administration this fall at Boston University.
Not only is she well prepared for the travel. She's also well prepared for graduate work. Besides graduating with honors – Magna Cum Laude – she was active and was a leader on campus. Aleah was president of the Hospitality Club and Eta Sigma Delta, the international hospitality management honor society, and a member of the National Society for Leadership and Success.
It's so easy to become involved in campus life, activities, clubs and more.