It is our pleasure to allow you to choose your own photo for your Panther Card (Pitt ID). To begin the photo submission process, please upload your photo, then preview it in the Panther Card sample. If you want to select a different photo, upload another picture, replacing the previous image. Once you approve of the uploaded photo, select a reason for the upload, and click "Submit My Photo." Select a photo for your Panther Card based on the guidelines detailed below.
Acceptable Photos:
Current (taken within the last six months) color photo
JPG format
Neutral color and smooth background
roper lighting (no filter)
Centered and front view of full face
Cropped from just above the top of the head to the collarbone
Eyes open and visible
Wear prescription glasses if you normally do so
Maximum file size of 5 MB (5120 KB)
Minimum dimensions of 260 x 300 pixels
Unacceptable Photos:
Wearing hats, sunglasses, or other items that obscure the face
Glare on glasses, closed eyes
Shadows on the face
Other visible people, objects, or text
Inappropriate expressions
Group photos
Blurry photos
Black and white photos
Photos with your hand resting on your face
Crop off the top of your head or side angle your face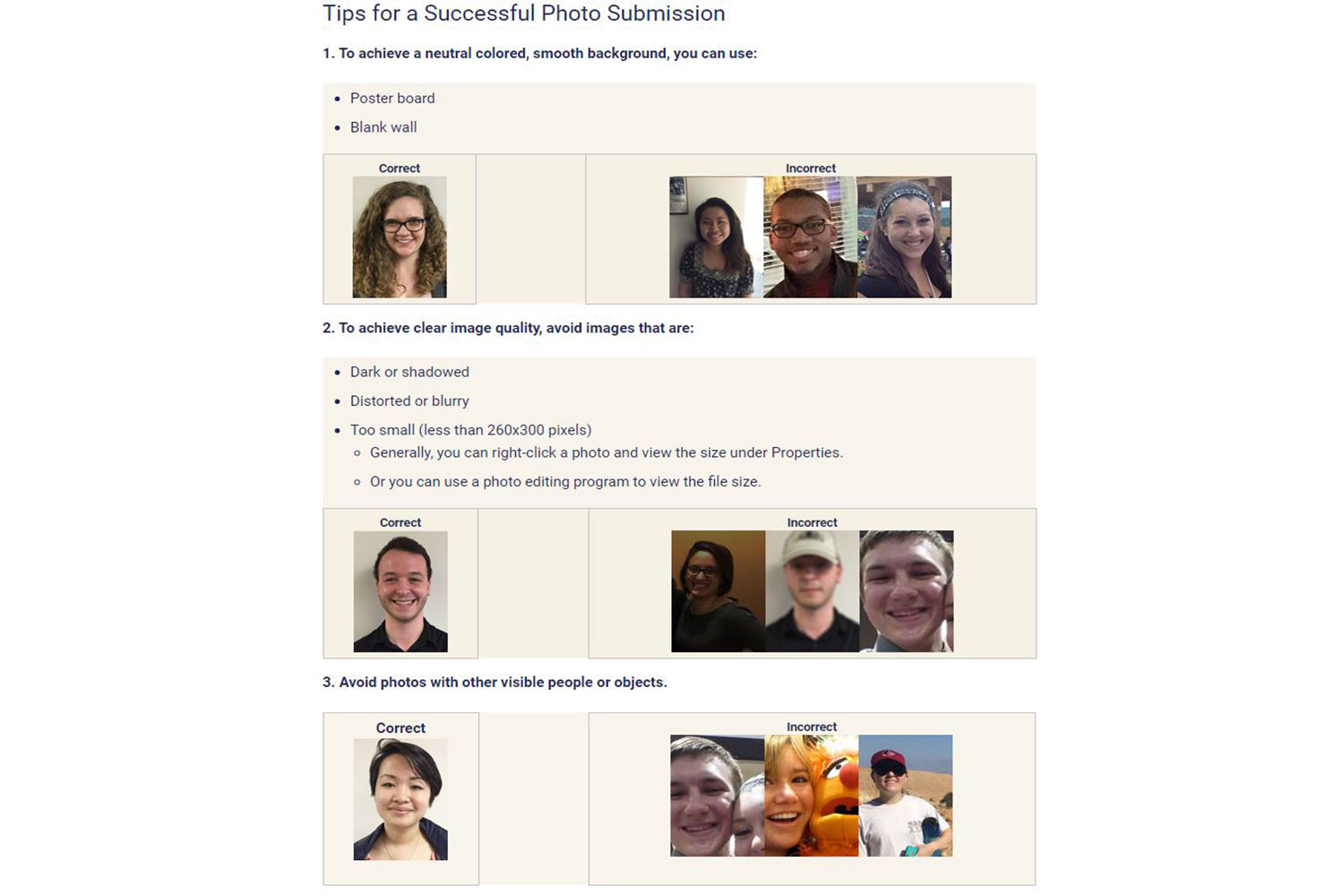 Panther Services reserves the right to deny photo requests that do not meet our ID Center criteria. Ensure that you have read the information regarding proper photo submission detailed above.
All communication regarding the status of your Panther Card will be sent to your Pitt email account. Please ensure you have received an email confirmation before coming to Panther Services to retrieve your ID.
If it is discovered that the photo you submitted is not you, Campus Police will be contacted. Appropriate legal action will ensue. 
As confirmation that you have read and understand the above information, please use your University login to sign in here. Once signed in, you can continue with your request.