Spring 2022 Arrival
Please read the message from Interim President Esch regarding start of spring semester.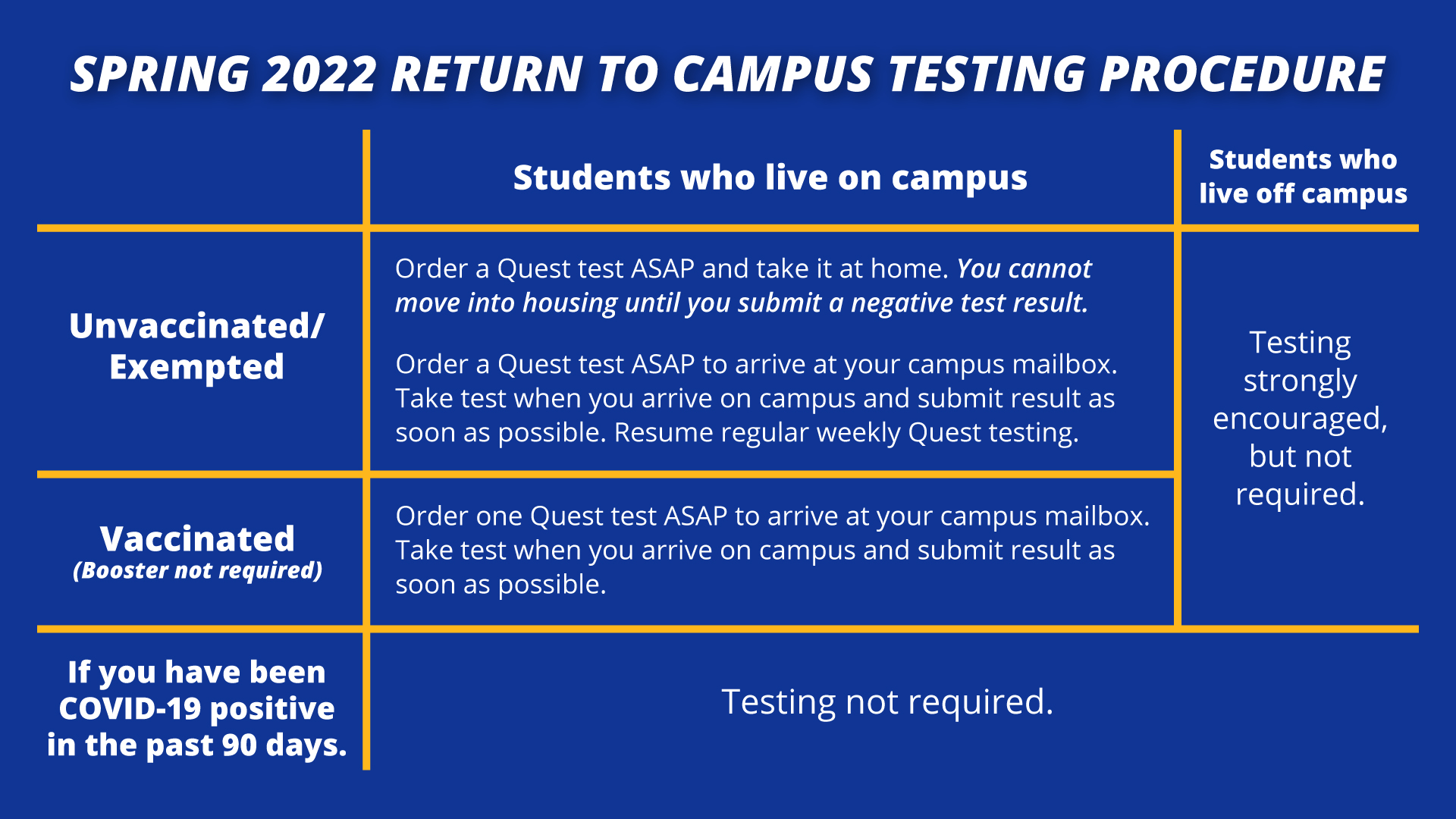 Vaccination Requirement
Effective December 6, 2021, all University of Pittsburgh students, faculty and staff on all campuses must be vaccinated against COVID-19 or have received an approved exemption to remain a community member. Please read the full message dated 11/1/21.
How does the new vaccine requirement affect you? Use this decision tree to find out.
Exemptions
Faculty, staff, and students can request an exemption from this vaccine requirement. Exemption requests will be reviewed on a case-by-case basis by the Office for Equity, Diversity, and Inclusion (OEDI) and can only be requested for medical reasons, or reasons based on sincerely held religious belief or because of a strong moral or ethical conviction. Faculty, staff, and students who are granted an exemption will be subject to additional mitigation measures, such as routine COVID-19 testing.
Medical exemptions require a doctor's signature. Religious and moral exemptions require a notarized attestation. Download and print one of the following forms: 
Medical Attestation Form
Moral Attestation Form
Religious Attestation Form
A photo or scan of the signed or notarized form must be uploaded to the Exemption Request Form online.
Getting vaccinated 
The Centers for Disease Control and Prevention and World Health Organization have released detailed information about why and how vaccines keep us safer and healthier. Read the key reasons to get vaccinated. 
Proof of Vaccination
The University of Pittsburgh requires every student, faculty and staff member to comply with certain mitigation measures unless they provide proof that they have been vaccinated.  Community members will be assumed to be unvaccinated unless they provide evidence of being fully vaccinated. People are considered fully vaccinated:
2 weeks after their second dose in a 2-dose series, such as the Pfizer, Moderna or AstraZeneca-Oxford vaccines, or
2 weeks after a single-dose vaccine, such as Johnson & Johnson's Janssen vaccine
To provide proof of vaccination, you will need to upload your COVID-19 vaccination card. Your vaccination status will be used only for our virus control program and will be accessed only by appropriately authorized personnel.
Before starting the process, we recommend you photograph or scan the front of the card, which includes your name, what COVID-19 vaccine you received and the date(s) you received the vaccine. Save this photo or file to your computer or smartphone to upload as described below.
Mandatory virus testing
The weekly mandatory COVID-19 testing schedule has been adjusted to accommodate the upcoming Winter Recess. The week of Dec. 6 will be the last week this semester that you will need to conduct a test. 
Resident students will resume weekly testing the week of Jan. 3. During that week, you will need to order a test kit. Collect your sample and drop it off in a FedEx drop-off bin near you. Find a FedEx location near you here. Resident students will need to provide a negative test result before you will be allowed to return to campus housing.
For commuters as well as faculty and staff, weekly testing will resume the week of Jan. 9. Additional details regarding this testing.