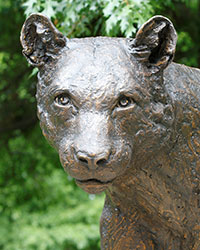 Degrees and Credentials
M.S.W. University of Pittsburgh
B.S. Psychology, University of Pittsburgh
Short Bio
Dianna Wadlow was added to the Darlings homecare team in 2018. She currently works Perdiem with Darlings home care. She works part time for the visiting nurses Association-Hospice Bradford Pennsylvania since 2011 and is an adjunct professor at the University of Pittsburgh  teaching undergraduate and graduate level classes in the field of social work.
Dianna is also a co-facilitator at the grief relief support group at the Bradford area library. She feels it is a blessing and privilege to be invited into peoples homes to assist with their concerns and needs. She states that she learns something new from them every day and knows that her life is deeply enriched  within the helping relationships with her clients. As a medical social worker Dianna assists patient with community resources, provides emotional and spiritual support, and provides counseling.
Dianna grew up in Eldred Pennsylvania and has lived in Florida, Illinois, Nevada, New York, and now resides in Bradford Pennsylvania. She received her bachelors degree and masters degree from the University of Pittsburgh. Dianna states that the seed of social work was first planted in 1992 when she mentored two young boys from Cabrini Green housing project . While working in Chicago Dianna also volunteered at a local daycare for children of patients diagnosed with AIDS. Dianna enjoys yoga, golfing, traveling, a good movie and good food.  She enjoys spending time with friends and family. She has two sons and a daughter. She hopes to continue to work and grow in the field of social work and is very  blessed to be a part of the Darlings and VNA team.