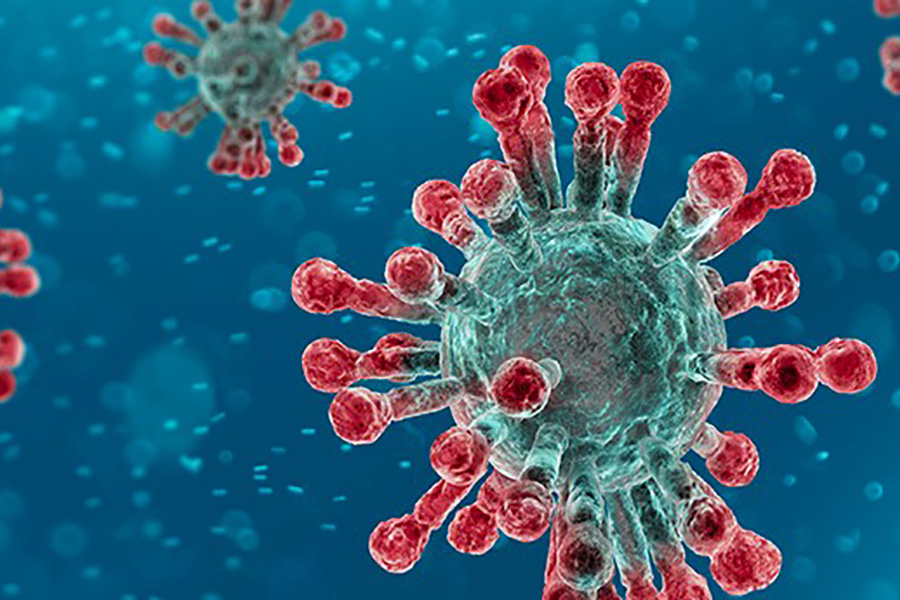 At Pitt-Bradford, we are continually monitoring the spread of the coronavirus disease, COVID-19. While the Centers for Disease Control and Prevention has stated that the individual immediate health risk to those in the United States is currently low, communities should prepare for the coronavirus to spread.
The University of Pittsburgh has decided to cancel all university-sponsored spring break study abroad and spring break study away programs that require air travel. In addition, the university is taking a proactive approach and requiring students who are currently studying abroad in France, Germany and Spain, countries with an increasing number of COVID-19 cases, to return to the United States.  We are asking all members of the Pitt-Bradford community who return to campus from those countries to practice voluntary social distancing for 14 days.
Additionally, we are encouraging Pitt-Bradford community members who fall into one of these specific groups to practice social distancing for 14 days:
Any individual who has returned from China since Jan. 21, 2020.
Any individual who has returned from Iran, Italy, Japan or South Korea since Feb.13, 2020.
Any individual who has reason to believe they were directly exposed to the novel coronavirus.
Individuals who fall into any of these groups should refrain from coming to Pitt-Bradford or any Pitt campus for the full 14-day social distancing period and should immediately notify the university.
Pitt-Bradford faculty and staff should contact Human Resources at  814-362-0251.
Pitt-Bradford students should contact Health Services  at 814-362-5272. Students practicing social distancing should also contact their academic advisers to discuss continuing their studies remotely.
Social distancing means remaining out of congregate settings, avoiding local public transportation (e.g., bus, subway, taxi, ride share), and maintaining distance (approximately 6 feet or 2 meters) from others. Congregate settings are public places where close contact with others may occur. Congregate settings include shopping centers, theaters, stadiums, workplaces, schools and classroom
Keeping our community informed
We are following guidelines from the CDC and World Health Organization and sharing that information with our entire campus community. We are sharing this information in other ways, including on digital screens in our buildings, posting flyers on campus, in person and on social media. 
We are also taking all necessary precautions on campus by increasing the cleaning and sanitizing of common surfaces in all of our buildings, providing additional hand sanitizers and cleaning wipes for individuals to use as needed, and ensuring we have the appropriate amount of medical supplies such as mask, gloves, etc., in case they are needed.    
Caring for our community
This is an evolving situation, which we are closely monitoring. We will be nimble and make the appropriate adjustments as needed to ensure that our campus community knows how to protect themselves and others.  
While the virus has not spread to Pennsylvania, we are closely reviewing our pandemic preparedness plan in the wake of this outbreak.
We are also taking steps to manage any impact the outbreak may have had or will have on some members of our campus community.
To prepare students who will be traveling during Spring Break, we are sharing information with them so they can travel and return to campus safely.
Additionally, there may be members of our campus community who feel they have been treated unfairly because of their country of origin, race, ethnicity or where they have traveled. Anyone who has experienced any form of discrimination should contact Eddie Buggie, Title IX/equity investigator, or call him at 814-362-7513; and/or complete a bias incident report.  
Any student experiencing stress or concern can visit Counseling Services for support. Faculty and staff members can contact Life Solutions.

About COVID-19
COVID-19 is a respiratory illness, with mild to severe symptoms such as fever, cough and shortness of breath confirmed in patients.
To help prevent the spread of this illness, the CDC is encouraging community members to continue standard wellness practices such as frequent hand-washing; covering the nose and mouth when coughing or sneezing; avoiding sharing cups, utensils, water bottles and other personal items; and staying home when sick and avoiding others who are sick.
Working toward a COVID-19 vaccine
University of Pittsburgh scientists recently began work toward developing a COVID-19 vaccine, building on the university's longstanding heritage in vaccine research and development.
This effort is being led by Paul Duprex, the Jonas Salk Chair for Vaccine Research and director of Pitt's Center for Vaccine Research. The center formed a coronavirus task force a few weeks ago and has started to consider disease models that will support vaccine development.