If you want to advance your career or satisfy a personal interest, we have programs that are accessible and affordable. We serve adult students by providing professional and vocational non-credit programming both on and off campus. Open enrollment offerings include certificate programs, professional development courses and computer classes.
Additionally, our Continuing Education & Regional Development staff can provide customized, contracted training programs designed to meet specific requests from business and industry. Facilitating critical job-training programs increases the sophistication of a regional workforce competing in a global economy with ever-changing demands for technical proficiency.
Continuing education is easy and affordable for you.  Satisfy a personal interest or a professional goal by taking one of our non-credit classes.  They are scheduled to meet the needs of busy professionals and multi-tasking individuals.
Our staff members are here to help you get the academic, professional, and personal enrichment programming you need. If you have questions, or would like to schedule an appointment to talk to one of our counselors, please call us at 814-362-5078 or e-mail.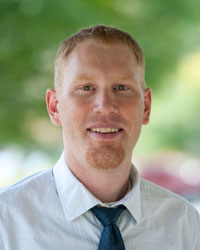 Accounting Specialist
Division of Continuing Ed. & Regional Development
Email: rds54@pitt.edu
Phone: 814-362-5017
Location: 235 Marilyn Horne Hall
Our office is on the second floor of Marilyn Horne Hall, which is located on Marilyn Horne Way in downtown Bradford.