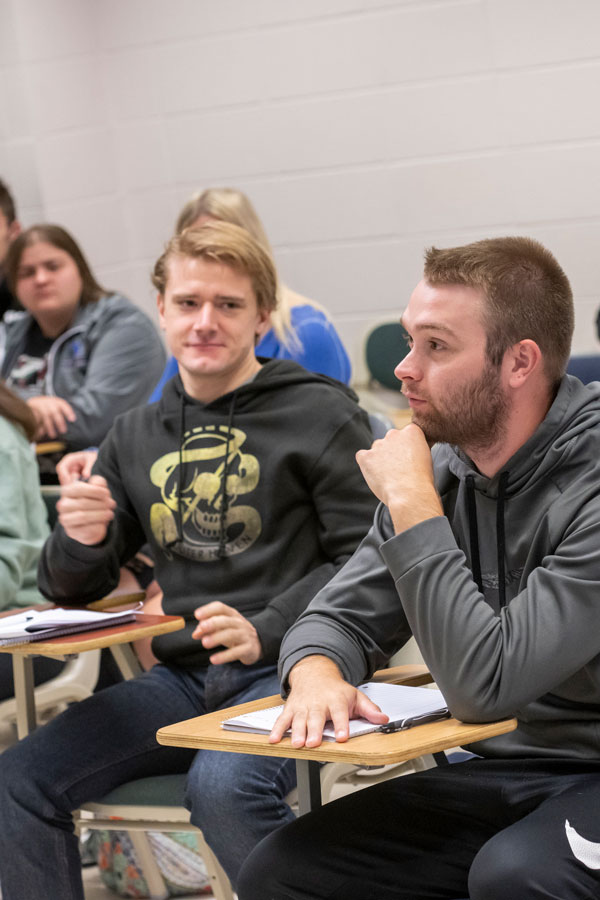 Undeclared
If you're not sure what to major in, that's OK. You're not the only one.
Nearly 25% of students entering college aren't sure what to major in, and almost 60% change their majors at least one time once they get to college.
Don't worry. We're here to help you. The staff members in the Academic Advising Center have many tools to help you find and choose a major.
There are also several things you can do to help find a major that fits your personality, skills, values and strengths:
Take courses that explore different fields of study. You can usually do this while completing your general education requirements.
Read about the majors we offer. Don't eliminate a major just because you don't know what it is.
Get involved in student organizations and/or community service projects that can help you explore different academic interests.
Conduct informational interviews and/or set up shadowing experiences with professionals in your fields of interest.
Talk to friends, family members and colleagues about their major and/or career to see if any of them interest you.
Visit your faculty advisor, the Advising Center or our career educator in the Office of Student Affairs for information on major and career options.