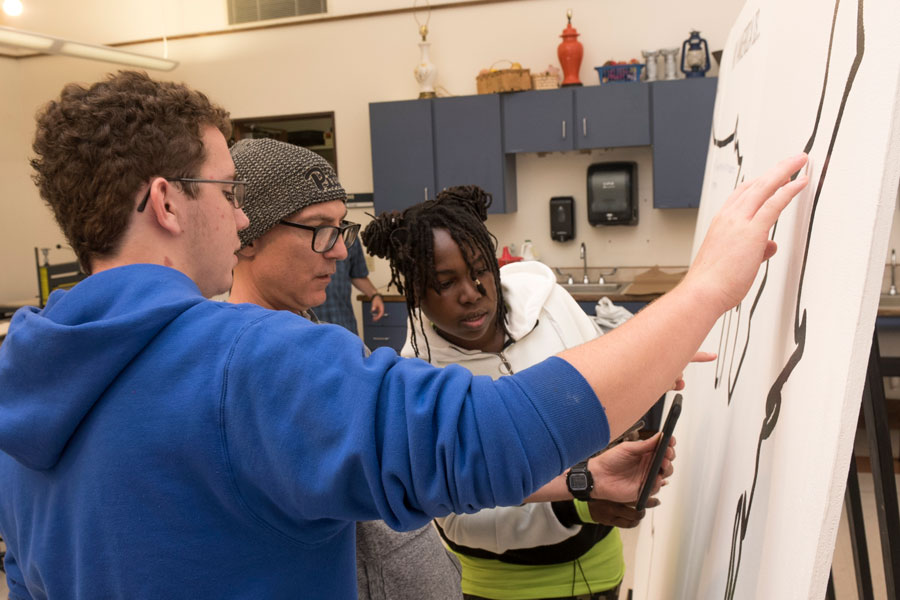 Goals:
Learn how to Think, Reason and Analyze
In Freshman Seminar we encourage you to be creative, self-expressive and to develop independent thinking skills. We encourage you to use your mind by discussing ideas, research, fieldwork, library investigations, etc.
Meet Fellow Students
We want to help you adjust to your surroundings, so you take part in individual and group projects and presentations so you can work together and meet new people. You'll also attend plays, concerts, or films followed by discussions along with purely social events, such as class dinners.
Engage with Faculty and Staff
Freshman Seminar courses are more than just lectures. Every program has a different approach, but each one involves personal mentoring so you can have personal contact with a professor.
Become Familiar with Campus Services
At Pitt Bradford, you will have access to a wide range of campus services for both academic and personal needs:
The Panther Shop
Campus Police
Health Services
Athletic Facilities
TRIO Student Support Services
Academic Coaching & Tutoring Center
Financial Aid
Understand The Value of General Education
The concept of general education is to help you develop knowledge, skills and cultural understanding. General education helps to support and enhance major education along with a desire for lifelong learning. These courses will improve your ability to think clearly and communicate effectively.